In My Shoes

With

Florence & Project MAMA

Imagine being an asylum seeker navigating life in a new country. Then add being pregnant into the mix. That was the reality for Florence, a mother of two from Botswana who arrived in the UK three years ago. Happily, Florence found a helping hand in Bristol-based charity Project MAMA, which offers displaced women free and confidential holistic care throughout their pregnancy and into the early weeks of parenthood.

Project MAMA is championed by Clarks Collective member Gabriella Wilde – the actress, model and mum of three passionately advocates for the charity and the important services it provides. And no one knows how vital they are more than Florence. She speaks gratefully about its support, which she says lessened the stress of pregnancy in an unfamiliar country and helped her feel less alone. Florence also tells us about her life in Botswana, her children, and her dreams for the future.

Read more or make a donation to Project MAMA

(opens in a new tab)
Tell us about yourself.
First and foremost, I'm a mother of two – a beautiful girl, Alena, who is six years old and lives back home, and a little boy, Ethan, who is 10 months old.
My home is Botswana, which is in Southern Africa. I have an advanced diploma in accounting which I obtained there. When I finished college, I volunteered at a part-time evening school as an assistant trainer of foundation accounting courses. I loved it. It was something I saw myself doing into the future.
I'm a hard worker, very self-motivated and goal-orientated. I would say I'm my own competition – I always aim to be a better me.
How has your experience coming to the UK been?
It's been a rocky road. Because of the war in Ukraine there's a backlog of immigration applications, but they're promising that things will go back to normal.
I have five sisters here, so it doesn't get lonely but it definitely gets a little crazy sometimes! My eldest sister has been here for more than 10 years. She got married here and has two daughters. My other sisters came one after the other, and I came in December 2019. I'm glad I have family here in a foreign country. I have felt very welcomed at home.
How has Project MAMA helped?
Wow, they've been amazing! A home away from home. As a new immigrant you just want to fit in. You don't know any places and you don't have friends. You might have family, but they've been here a while and know what they're doing. With Project MAMA I can just be myself, get to know Bristol and make friends.
They've been very helpful, especially when I got pregnant. It was a challenge because of my immigration status, but Project MAMA lifted the burden. They used to do home visits and set me up with a mother companion to help with the birth process and midwife appointments.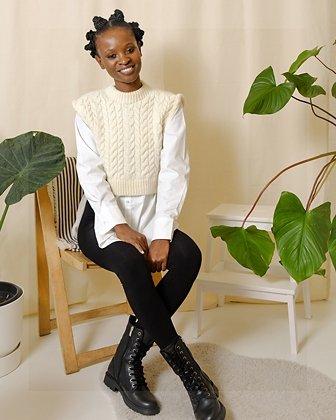 "Project MAMA has been amazing! A home away from home. As a new immigrant you just want to fit in, but with Project MAMA I can be myself."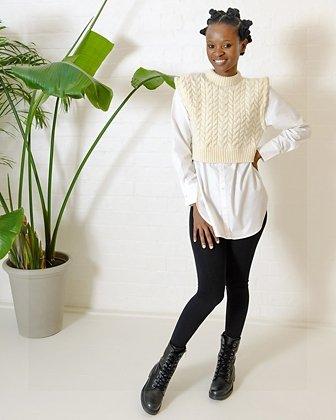 Have you met other mamas through the project?
Yes, I've made friends through Project MAMA. I haven't met anybody from Botswana but I have met people from surrounding countries.
Going there every Friday was good as sometimes I needed to get out of the house with Ethan. I needed to talk to people going through the same thing. It was like a sanctuary. When you get there, the ladies volunteering take the kids and keep them busy. You can catch up with the other mamas or do yoga or henna tattoos. You just get time to clear your mind – even if it's just 5 or 10 minutes it really helps. It's amazing what they're doing. I don't know what I would have done without them.
What are your plans for the future?
Before I came to the UK my dream was to work for one of the accountancy companies like KPMG or Deloitte. I did an internship with PwC for 6 months where I got a lot of experience. I still dream of working for one of those firms and hopefully when things are settled with my status I will finish up as a chartered accountant. It will give me the right start, because the higher you go with your qualification the more doors you open for yourself. That's my dream and I know I will do it. It would be my biggest achievement.
How do you think others could help mums who are in similar positions to you?
I believe that, especially with people who are new to the country, charities like Project MAMA should be assisted more. I feel like they've done so much, but with more help they will be able to reach out to more immigrants and single mums to help take the burden off.
With Project MAMA you don't feel alone, and they give you all the necessary things you need. I am grateful for all they've done for me. I have even given back some of the things I was not using as I feel somebody can still use them. Project MAMA isn't able to cover everybody. With more funds and people pitching in they could reach more mothers.
How would you describe your personal style?
I'm a comfort seeker. I want to be comfortable in what I'm wearing. I want to feel pretty, sexy, beautiful, so anything I throw on can't be too much or too little – I want it to fit the mood. That's why I decided to wear tights to match the boots.
In the Clarks store I felt a welcoming atmosphere. They told me where I could get my feet measured and they were really informative. I loved it. You don't get that in every shop!
"I'm a comfort seeker. I want to feel pretty, sexy, beautiful, so anything I throw on can't be too much or too little – I want it to fit the mood."