One Month Mentors
At Clarks, we're so proud to be part of, and champion, a diverse and inclusive community. And equality, respect and striving for progress are at the heart of every step we take. That's why we work with inclusivity-focused branding agency The Elephant Room as part of their pioneering mentorship programme 'One Month Mentors', focusing on the personal and professional development of talented individuals looking for support and growth.
One Month Mentors unites mentees with established marketing leaders, empowering people through workshops, talks, projects, and building industry connections. Every programme centres on communities around the cultural calendar – Black History Month, International Women's Month and Pride. These groups often have limited access to creative spaces and career advancement, and so it's important to uplift them on their journeys.
We're thrilled to be the first global brand to invest in The Elephant Room's programme, giving mentees exclusive insights into Clarks' marketing, design and branding processes, nurturing their progression, and driving meaningful change for the world ahead.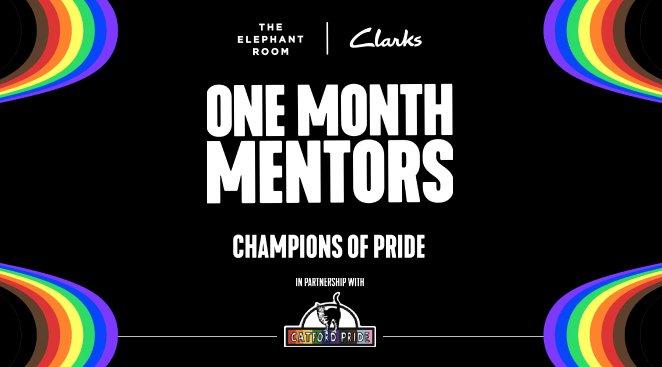 One Month Mentors For Pride 2023:
#ThePowerOfPride
This month, One Month Mentors for Pride 2023 brings you #ThePowerOfPride – furthering our commitment to shaping a fairer creative industry. Together with The Elephant Room, we will give mentees from the LGBTQ+ community exclusive insights into Clarks' marketing, design and branding processes, nurturing their progression and empowering them through workshops, talks, projects, and building industry connections.
Check back at the end of June to hear about our mentees' experiences of this career-boosting initiative as we continue to amplify individuals and collectives to drive positive change for the world ahead.
In My Shoes
With Embrace Equity Mentees
With 2023's International Women's Month encouraging us all to #EmbraceEquity, we stepped up again – inducting 11 young creatives into The Elephant Room's One Month Mentor initiative.
Through tailored programmes and open, engaging one-to-one conversations, our mentees gained access to a wealth of knowledge from those who've gone before them – but don't just take our word for it. We caught up with the innovators to ask them about their experiences, from the skills they've learnt along the way to the confidence they'll take with them as they build their dream careers. Our mentees speak about the incredible impact the mentorship has had on their self-belief and professional growth, and how they feel truly emboldened to take on the future.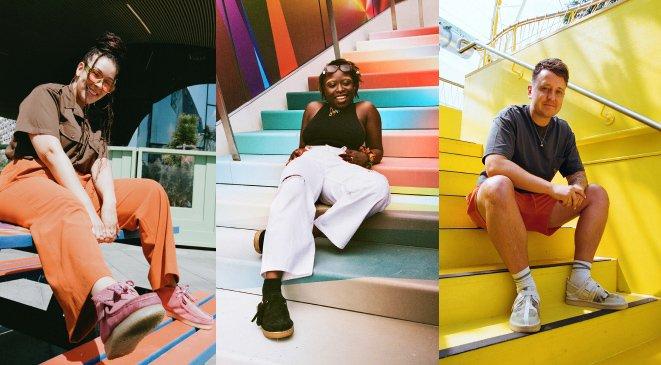 One Month Mentors For Pride
From insightful workshops to Clarks photoshoots, our One Month Mentor Champions of Pride programme gives LGBTQ+ mentees expert guidance and hands-on experiences, learning from industry leaders who have successfully walked the walk.
This career-enhancing collaboration celebrates and elevates individuality, to promote greater diversity in the creative world.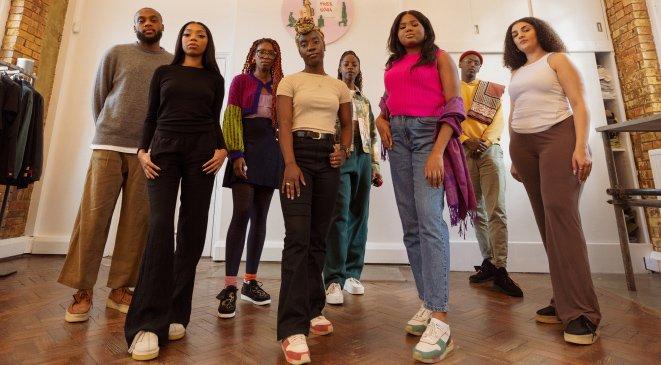 One Month Mentors For
Black History Month
We're always looking to do more to amplify the Black creative community. So, every Black History Month, we offer professional guidance and host events to support emerging Black creatives.
As part of our inspirational professional development programme One Month Mentors Great Strides, senior mentors from the creative industry team up with mentees from the Black community to cultivate lasting connections and boost the mentees' future careers.
And to keep inspiring change? Shannie Mears, Co-Founder and Head of Talent at The Elephant Room, is part of the Black History Month panel at Clarks, to further advise on our diversity and inclusion journey.
'We want this to feel like something practical but still fun, something that makes you want to tell all your friends and family about so we can create a ripple effect, and we are so proud to be going on this journey and creating impact alongside a brand we love'
- Shannie Mearsthe elephant room, Co‑Founder & Head of Talent