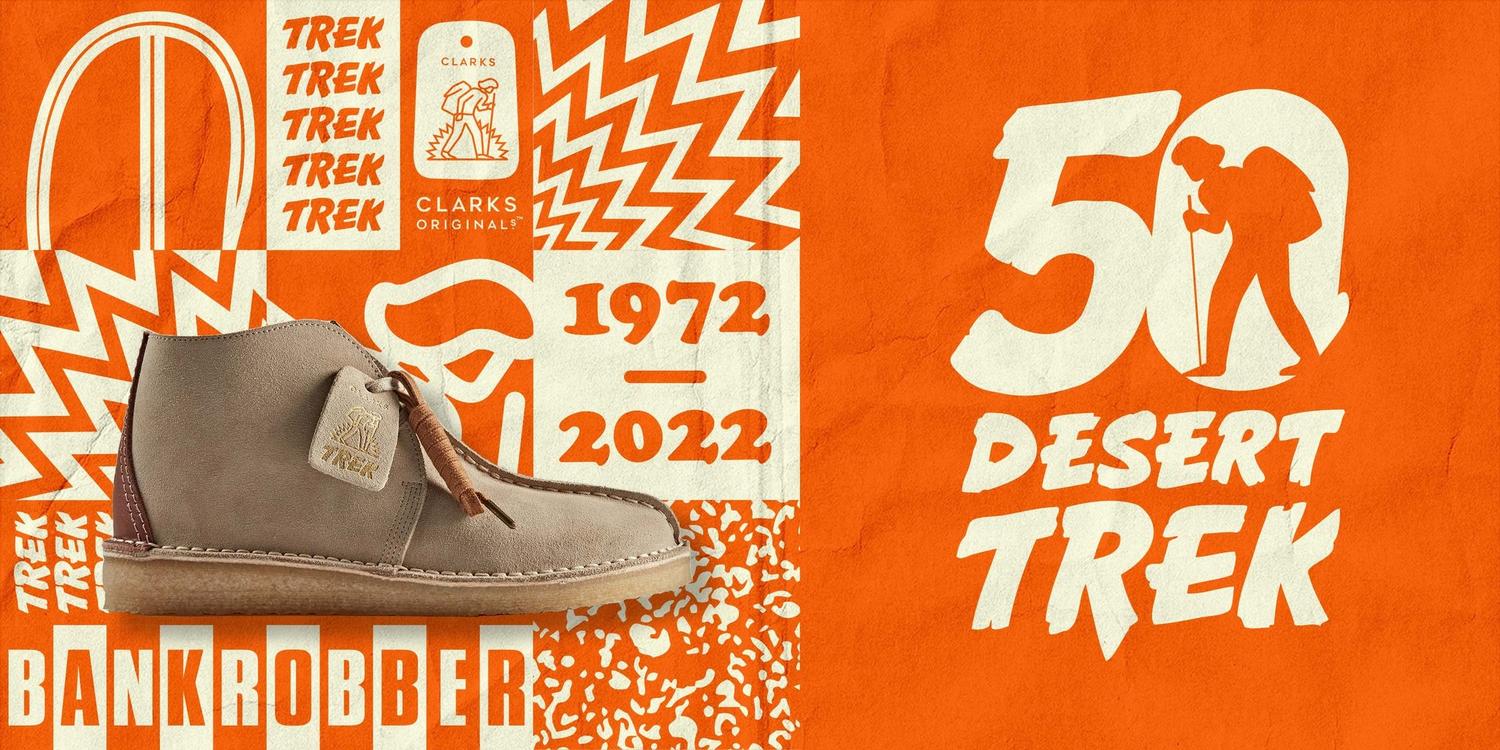 We've been trekking for 50 years, and look how far we've come.
This year, the Clarks Desert Trek celebrates its golden jubilee. The Desert Trek is a keystone of Clarks' design language and heritage, and we've faithfully recreated it for its 50th anniversary. The new Clarks Desert Trek is an ode to its predecessor, from the shoe's most distinctive feature, its central fore-foot seam, to the iconic crepe sole, and original suede colour.

Over the years, Clarks has written new chapters in the legacy of the Desert Trek, re-imagining the beloved silhouette in a handful of new updates and variations. But for this momentous anniversary, Clarks is returning to our roots to honor the Trek.
Beginning with the shoemakers of Somerset, the Clarks brand has been immortalized in stories across the globe; from the mods of London, over to the toothbrush-holding rude boys of Kingston, where Clarks holds a special place, and Desert Treks have earned the nickname "Bank Robbers" for the satchel-toting figure emblazoned on the shoe.
Happy birthday and blessed earthstrong to the Clarks Desert Trek.
Shop the Range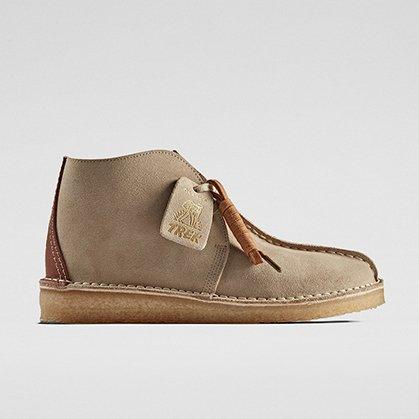 Trek Hi 50