In My Shoes

With

Milk & Honey

Always be authentically you: for Solange Garcia, these are words to live by. A Black British LGBTQ+ woman who credits her resilience, creativity and work ethic to growing up in a Portuguese immigrant community, Solange knows a thing or two about being your true self - and the success it can bring.

Today, Solange is the proud co-founder of Milk & Honey, a bespoke mouth jewelery brand that challenges stereotypes in a heavily male-dominated industry. Solange charts the course of her life, from her youthful side hustles to the realization of a business that brings together her passion for storytelling and craftsmanship, while celebrating individuality.

As part of Pride Month 2022, Solange partnered with The Elephant Room and Clarks for the One Month Mentors program, sharing her expertise with an up-and-coming creative.

Clarks Instagram

(opens in a new tab)
Tell us about yourself and the journey to creating Milk & Honey.
In 2016, 3 years after graduating with a BA in Graphic Design, I took on freelance work. This is a rite of passage for any designer who didn't get hired by an agency after university. At this point, designing for others was my only creative outlet. Along the way though, I discovered the art to building a campaign and witnessed the importance of advertising and marketing in creating new experiences and storytelling.
During this time, a friend of mine was running a side hustle making gold teeth; this was a huge upgrade from the instant eBay Grillz or the infamous DIY kitchen foil Grillz I owned as a kid living on a south London estate. I got my first gold cap made, and somehow managed to convince my friends to do the same. This was the real deal, I finally had a custom gold cap.
The day I lost them I went down a rabbit hole of researching and designing my own Grillz. I discovered how heavily male dominated the Grillz-making scene is. For a Black LGBTQ+ women like myself, spaces like those were often deemed uncomfortable, and we avoided them at all costs. This was underpinned by stigmas like gangsters and rappers being the only ones that wore Grillz and gold teeth. But I wasn't a gangster or a rapper and I was interested in Grillz.
That's where my vision for what later became Milk & Honey London was conceived. I had this idea, however no one was interested in making what I had designed. It was almost too cute, too intricate; overall, just too girly for any of the guys making Grillz at the time to be interested. It was like a lightbulb moment where my co-founder Tania Townsend and I realized, we could make something special. We could create Grillz for everyone but build a new experience by specifically targeting them at women.
It's been 5 years since the Milk & Honey seed was planted and our purpose has never been as clear as it is now. Innovation, craftmanship, community, inclusivity and heritage. These are the values of Milk & Honey, but these are also my values. I want to continue to pave the way in telling the story in whatever art form I desire. For me, this is only the beginning.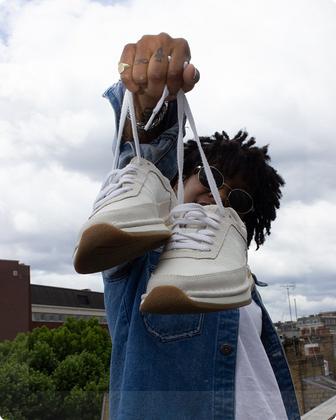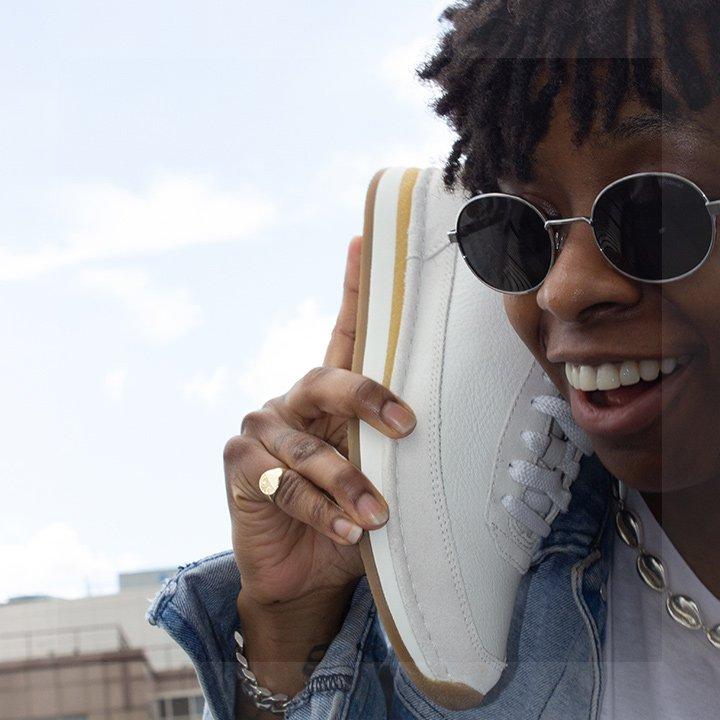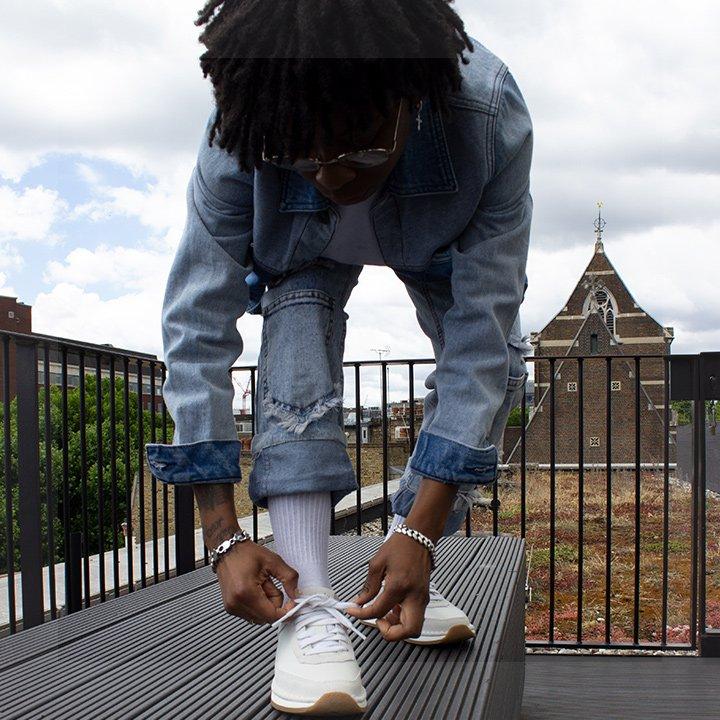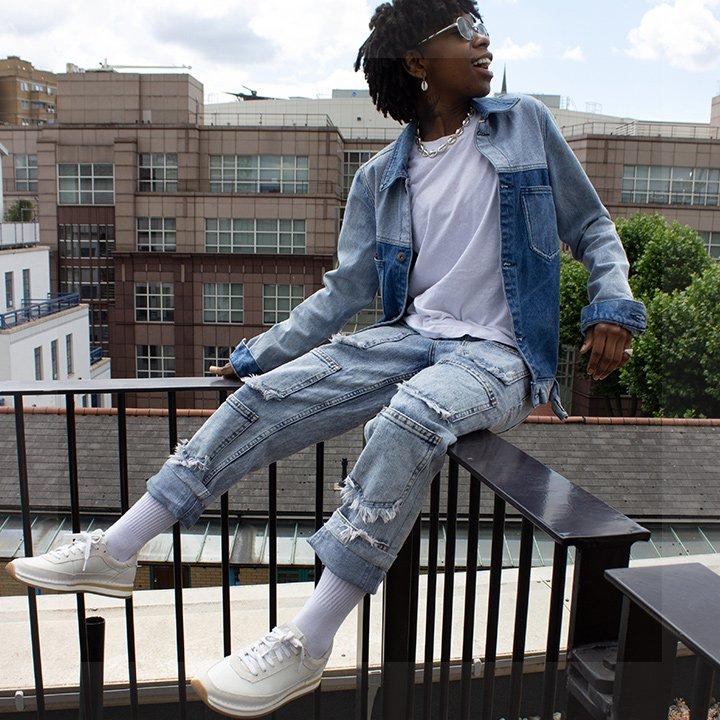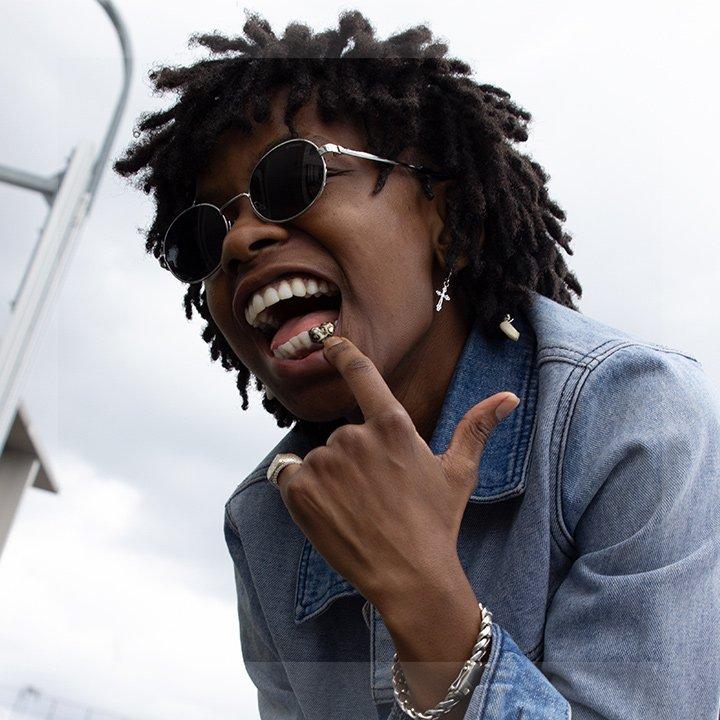 "Hip Hop made Grillz what they are today, in the same way the NY Hip Hop scene and Jamaican culture did it for Clarks."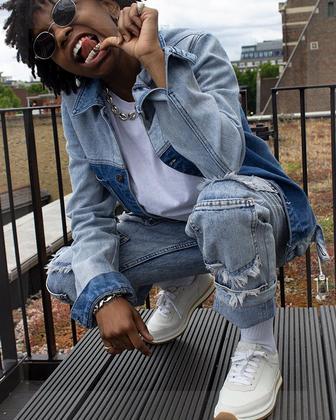 What drives you, what makes you tick?
What drives me is seeing community joy - being an immigrant in the UK was my first true experience of that. I grew up around people and families who, like me and my mother, immigrated in search of a better life. In the process we built communities and spaces, sharing our culture, language and food. I learned it was really all about taking pride in who we are, where we come from and sharing it in a different land.
Seeing pieces made by designers like Johnny Nelson, Pyers Moss, Telfar Clemens and Lafalaise Dion inspires me so much. They all have a message to tell, and they do it unapologetically by amplifying their love for Black culture and its heritage. I love them!
Hip Hop made Grillz what they are today, in the same way the NY Hip Hop scene and Jamaican culture did it for Clarks. Every piece I make at Milk & Honey is in honor of traditional jewelery design and the craftsmanship of Grillz, but we also get to do it boldly, by making way in mainstream fashion and music spaces.
Tell us about your personal style and what influenced it?
My influences constantly change; it really depends on what I'm doing and even sometimes what I'm learning. For example, if I feel like I want to serve a look, silk or linen is my love language. But if I'm in creative mode, being comfortable is all I care about, so you'll probably find me kicking back in shorts and a hoodie. Overall, I'm laidback and love mixing styles, like throwing a vintage style tapestry jacket over last season's Primark short. Providing I'm comfortable, I'll always make an effort to show up and show out.
We're recently celebrated Pride Month, tell us about any learnings or advice you would give to members of the LGBTQ+ community wanting to start a business.
My biggest lesson becoming an entrepreneur Is to be unapologetically passionate about what you do and to work towards not doubting yourself based on how people may receive you. You have the skill, this is your unique experience so tell your story, run your business the way YOU'VE designed it.
People may have opinions on what they think a person like you should be doing, but don't allow them to govern what you do or how you do it. Because if you can't be authentically yourself, how can you run an authentic business?
"I'm laid-back and love mixing styles, like throwing a vintage style tapestry jacket over last season's Primark shorts."