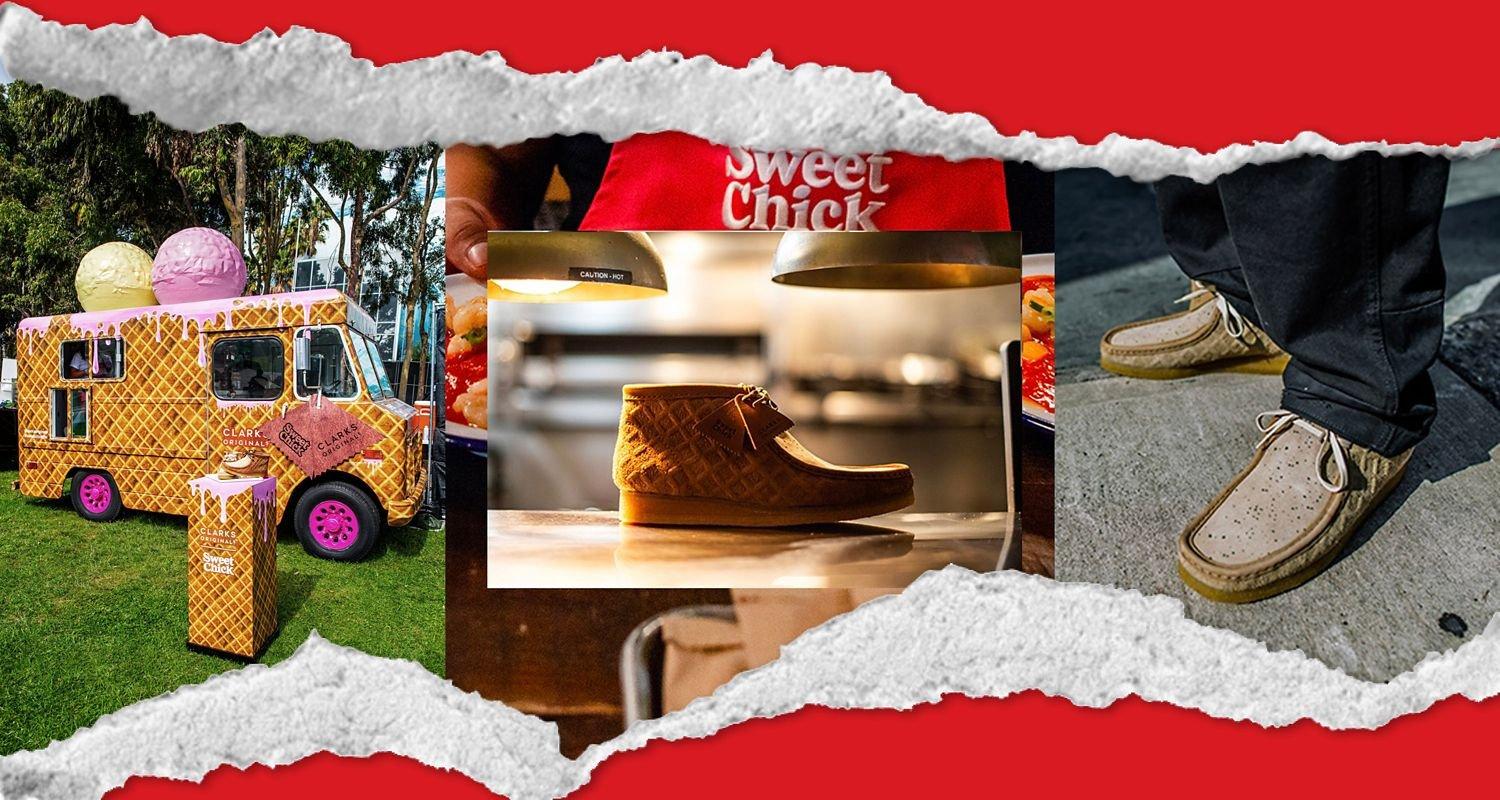 Clarks Originals X Sweet Chick
We've come together with cult Brooklyn-born chicken and waffles chain Sweet Chick to serve up our tastiest take on the Wallabee yet: Introducing the Wafflebee.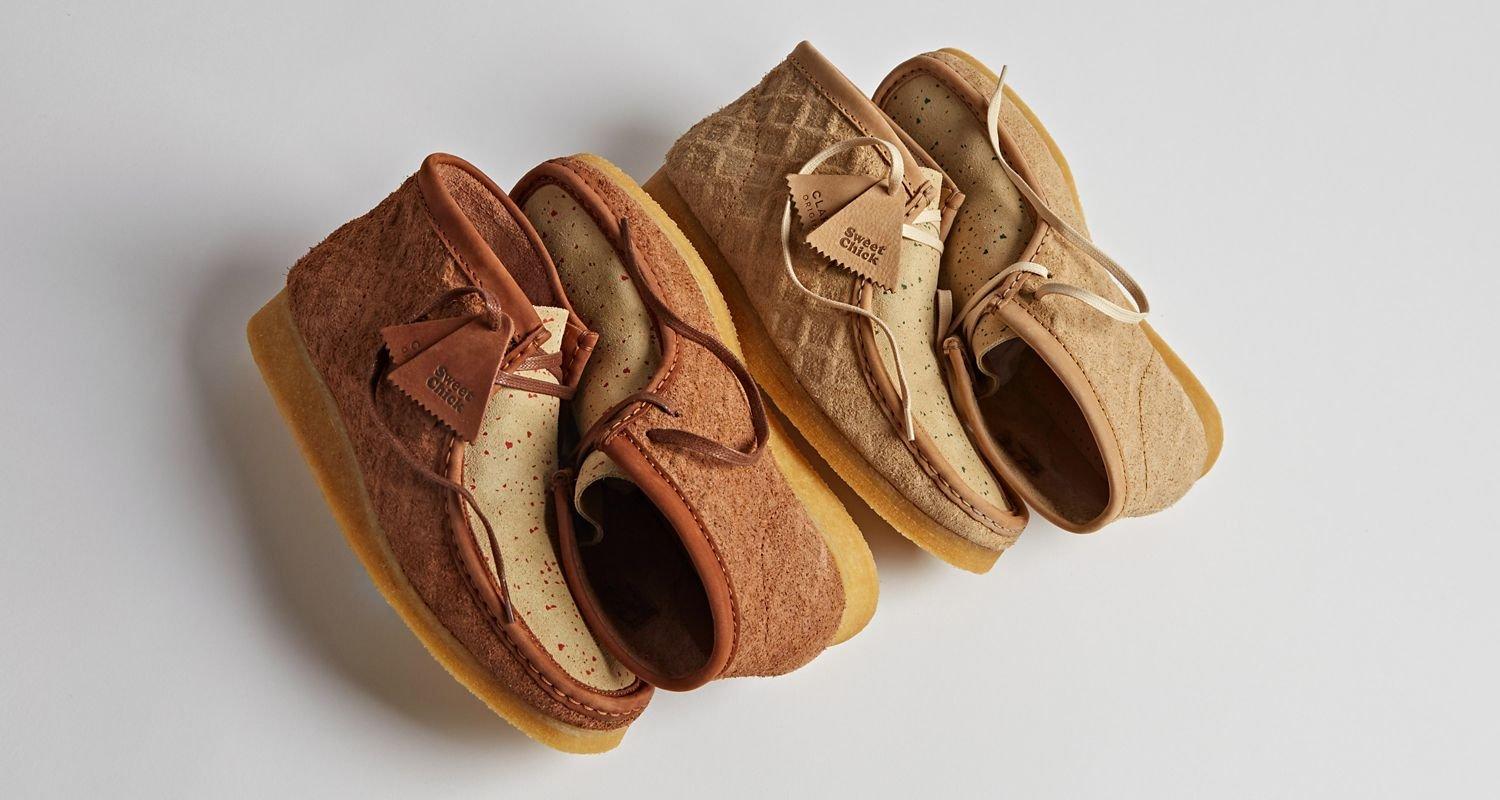 Launched exclusively at ComplexCon after a truck tour around Los Angeles, the Wafflebee takes the signature ingredients that make our Wallabee Boot so iconic and adds a sprinkling of Sweet Chick's feel-good flavour. Waffle-textured suedes, and patterns inspired by Sweet Chick's house-made butters, cook up this one-of-a-kind collaboration.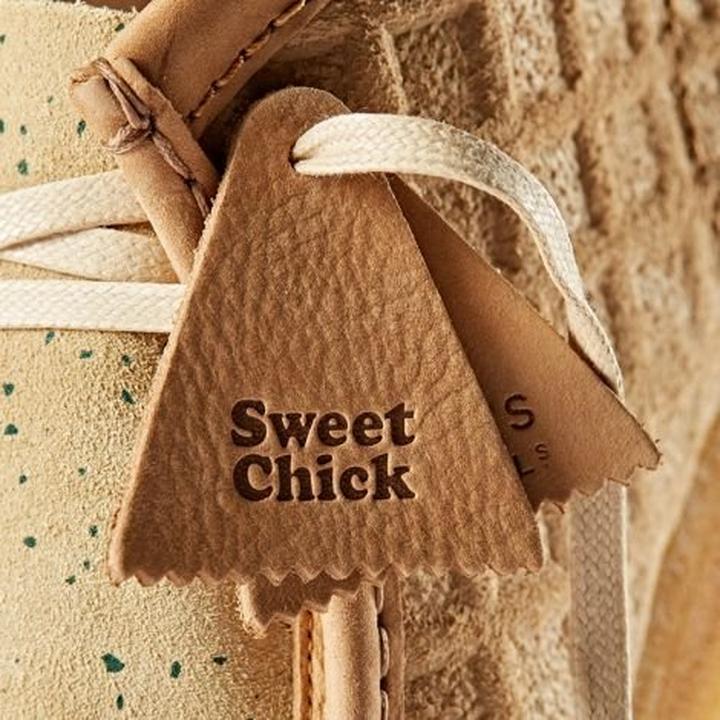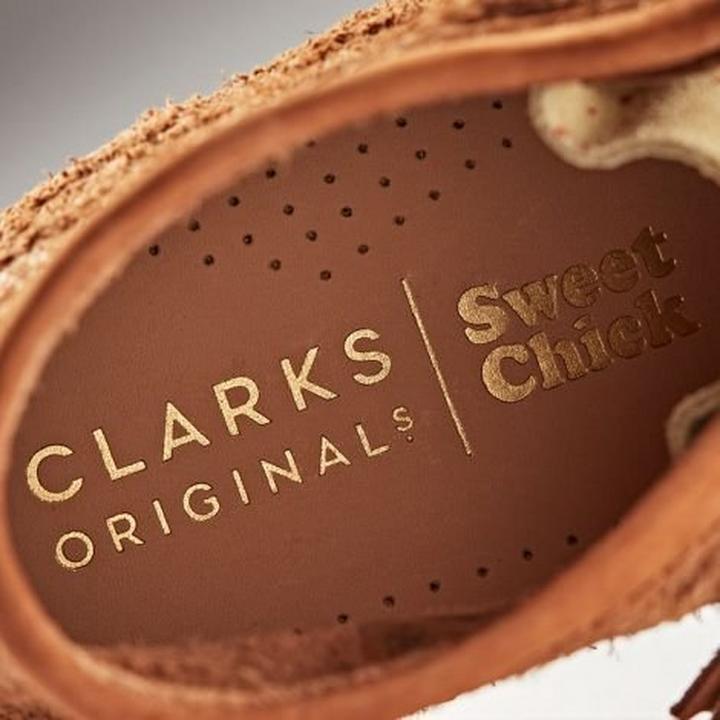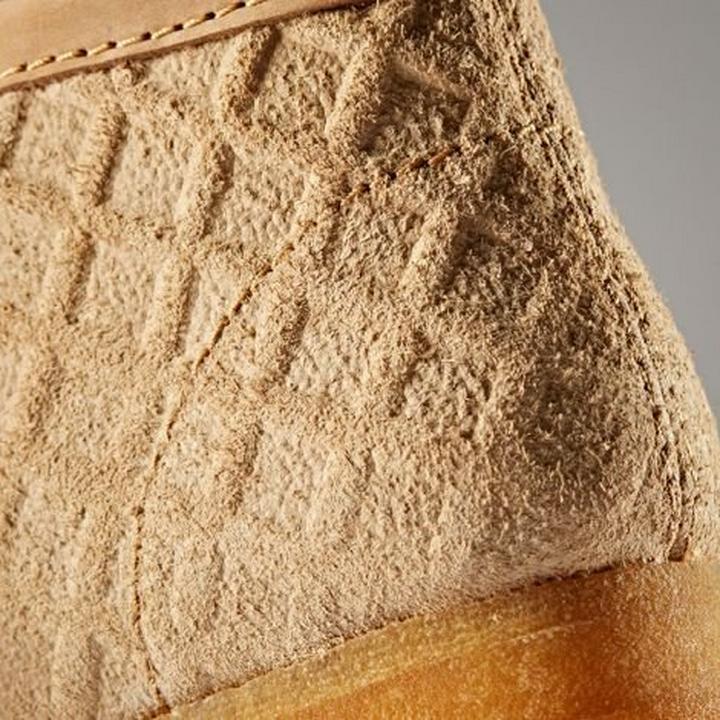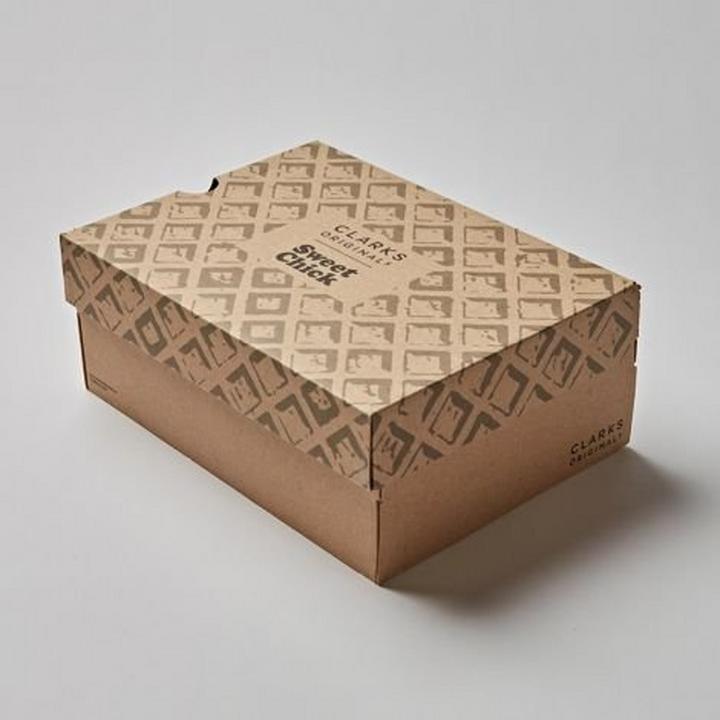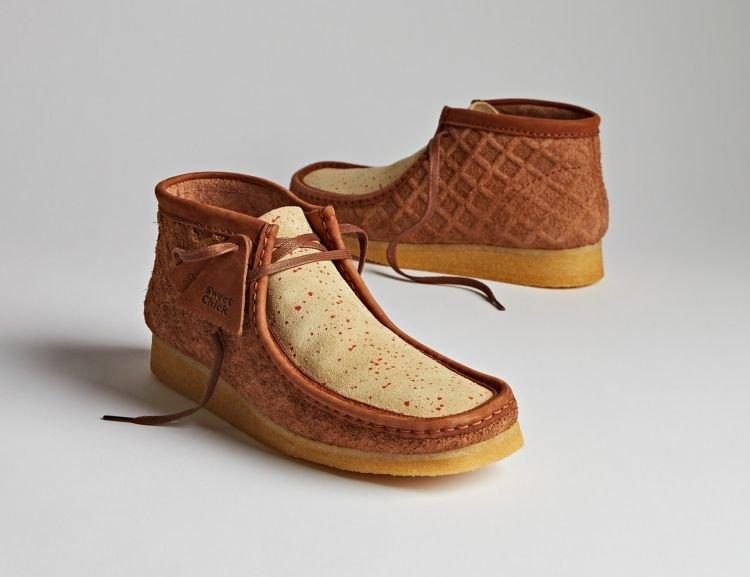 Finished with a speckled vamp inspired by the brand's raspberry butter, waffle-textured brown hairy suede on our signature Wallabee Boot construction creates the sweetest treat for feet.
Our Wafflebee Boot brings new meaning to buttery-soft suede. A speckled vamp reflects Sweet Chick's house-made herb butter, contrasted with textured natural suede on the quarters for a tactile, waffle-inspired aesthetic.