How to care for your feet
Our feet walk thousands of steps every day. They carry the full weight of our bodies, take us wherever we want to go, yet so often they are taken for granted. Foot care should be a priority all year round, from general hygiene to wearing the right shoes. Give your feet the support they give you, and discover how to care for your feet:
Wash your feet often and dry them well
It can be easy to forget about your feet when you're lathering up in the shower, but it's important to wash them regularly to clean away bacteria. If you struggle to bend over and balance safely in the shower, use a long-handled shower brush to reach down and give them a scrub.
After every shower or bath, it's essential to dry your feet thoroughly, especially between your toes to prevent problems such as athlete's foot1.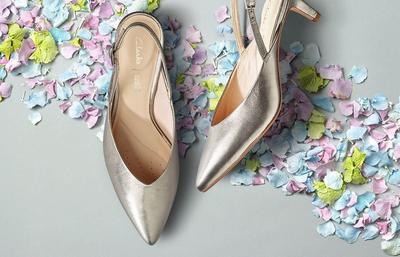 File and moisturise
Keep your feet looking great in open-back shoes by giving them a little TLC in the form of a file and moisturise. Soak your feet for 10-15 minutes first to help soften the skin, then gently remove thickened skin from your heels using a pumice stone or foot file. Once you've finished, apply a moisturising foot cream to get them extra smooth2.
Cut toenails carefully
To prevent ingrown toenails, cut your nails straight across and don't try to round the edges. If you have a painful ingrown toenail, then consult the doctor before trying to fix it yourself3.
Limit time wearing high heels
Your feet should never hurt when you're wearing shoes, whether that's in flats or a pair of heels. Often high heels can be too tight, which can lead to bunions and over time distort the shape of your feet. If you do wear high heels, try to vary heel height, avoid wearing them every day and always choose comfortable and supportive pairs, such as those from our Cushion Plus collection, which cleverly restore the foot to its natural position4.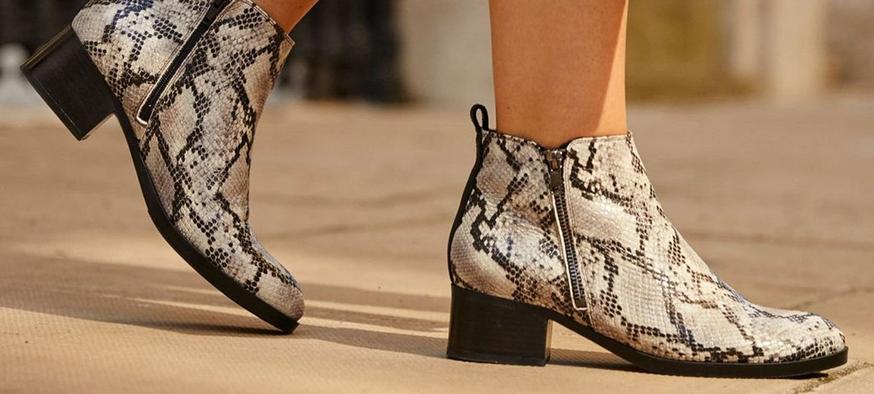 Wear comfortable sandals and flip-flops
Sandals and flip-flops can often cause arch and heel pain due to their lack of support and how flat they are, so take care to find a pair of comfortable sandals that have been designed specifically to support your feet.
Wear the right shoes
Wearing the right shoes is important on many levels. Firstly, you should always wear the right shoes for the right activity. For example, if you're going hiking, ensure you're wearing shoes specifically designed for walking. Similarly, if you're on your feet all day at work, it's important to wear comfy shoes that are breathable and supportive, such as those from our range of nurses' shoes.
Secondly, you should ensure you're always wearing the right size shoes. Correctly fitting shoes are extremely important5, which is why we offer whole and half sizes as well as a range of widths including wide fits for men and women so that you can find the perfect fit.

Shoe shop in the afternoon
To ensure you buy the right size shoes, it's best to shop for shoes - or try on your new shoes purchased online - in the afternoon, as your feet swell throughout the day6. The afternoon is when your feet are at their largest, so if your new shoes fit comfortably then, then they're likely always to be comfortable.
At Clarks, our shoes are designed with a range of technologies to provide your feet with unbeatable comfort. Explore our Ortholite® collection, which combines long-lasting cushioning with moisture-wicking technology to keep your feet fresh and comfortable throughout the day. Or discover our Cloudsteppers collection for men and women, which features EVA soles and Cushion Soft technology to absorb the impact of every step.