The Best Winter Boots
Comforting casseroles, new cosy boots and the return of Strictly Come Dancing, it can only mean one thing… winter has officially arrived!
Looking for snow boots to withstand the frosty weather? Or perhaps you're in need of some oh-so-glam walking boots for your winter walks? Well, thankfully, we've got you covered! Whether you're looking for practical hiking boots, snow boots, ankle boots or some stylish knee highs for the party season, we've got a style to suit every taste, every occasion and every weather outcome!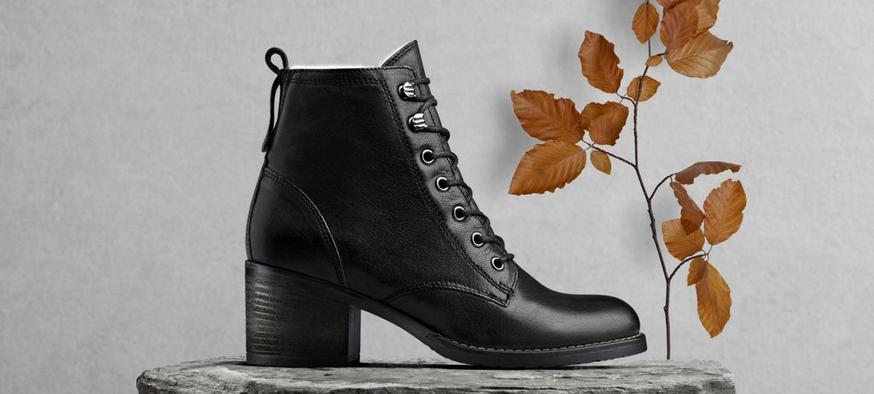 Winter boot styles
Our new range of fabulously durable leather boots will blow your socks off, and the styling options are endless. As with every season, there's guaranteed to be a whole host of new trends cropping up, but don't fret! We have all the major trends included in our winter boots collection – so if you're conscious of remaining style savvy, you're bound to find an option suited to you.
Snow boots
Even though we all dream of a white Christmas, it can be tricky to navigate without the right footwear. Just about everyone has been involved in an embarrassing experience involving slippery ice and the wrong footwear for the job (we've all been there!) so get one step ahead this winter with a pair of practical yet stylish snow boots.
When the winter gets tough, so do our boots. Using technologies such as Gore-Tex, as well as added extras including felt and faux fur lining and cleated soles for ultimate grip, even the most dramatic of weather conditions won't pose a problem.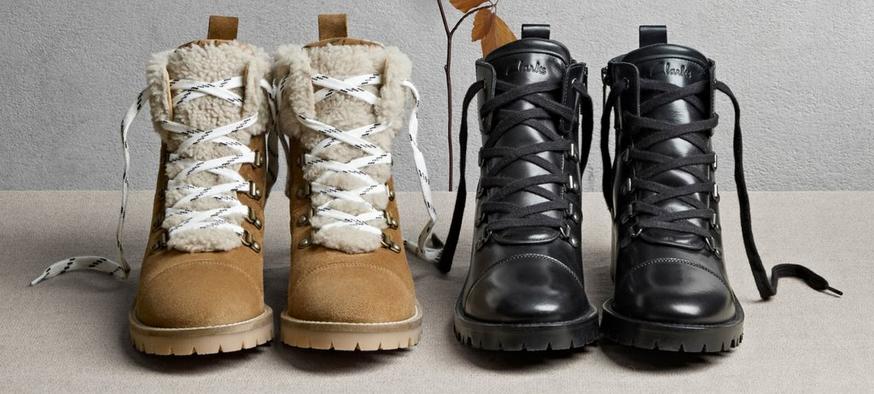 Chelsea boots
If you're searching for a classic style of boots, look no further than our Chelsea boots. These boots ooze sophistication and are perfect for office meetings and dinner dates alike!
Perfect with jeans, skirts and dresses, Chelsea boots add a stylish touch to every outfit, without the hassle of a big heel. Both men and women look equally as fabulous in this style – as uber-glamorous celebrities Kate Middleton and Harry Styles prove.
Ankle boots
Always a staple, ankle boots will take you anywhere! Heel or no heel? Lace-up or zip-up? There are so many styles to try, and no matter the occasion, there is sure to be a pair to suit your fancy this season.
If you feel like incorporating a bit of an edge with your choice of boots, then why not go for a biker boot? Choose a style with a buckle, or one of our super cool lace-up styles. Or cue the Spice Girls soundtrack and 'spice up your life' with a splash of leopard print! The world is your jungle after all.
Knee high boots
Trend alert – knee high boots are back, and with our new collection, they really are better than ever! Knee high boots have always been a staple of the winter season, but this year, they are really having their moment. Incredibly versatile, and ultimately iconic, there are so many ways to style knee high boots.
If you choose to opt for a pair of our brown knee highs, wear them with a knitted dress or denim jeans for that 'cool girl' look which Serena Van Der Woodsen would envy. Or if you want to go for a classic black pair, why not style them with a sleek black blazer for a look that oozes sophistication, or pop on a mini skirt for a more daring take on the trend.
Walking boots
These boots were made for walking… and with our new winter collection, that's not just what they'll do. Even though our walking boots have practicality as their priority, they don't compromise on style. With a range of walking boots for men and women, whether you're planning on scaling mountain slopes, or simply desire a pair for a wander in the woods, there's something suited to you.
Boots to wear with dresses
Not to be left out of the party festivities – boots can look extra glamorous when paired with dresses, whilst also giving your look that extra edge (and comfort) that we all desire.
For the office party, pair your chosen dress with some sleek, heeled ankle boots for a twist on the corporate look. Or if you're dreaming of a date night, hang up the heels, and choose a pair of boots to bring things to the next level! If you want to stay particularly style savvy, try styling a fitted midi dress with a pair of knee high boots for a winter look which will win you some major fashion creds!
Boots to wear with jeans
As temperatures start to drop, staying comfy and cosy becomes a top priority. Jump back in your favourite pair of jeans and get creative by switching up this classic look with some fun footwear!
Match the vibe of your biker boots with a pair of ripped jeans or go back to basics with bootcut! Ankle boots look best with slim fit jeans, while baggier styles suit our chunky boots.
Boots to wear with a suit
When it comes to suits, the safe choice might be to stick to the status quo – with brogues, oxford and derby designs always being the most popular. If you feel like trying something different, take on the trend of Chelsea boots for a new suit styling combo worth trying out!
No matter where you're going and what you're doing this winter, make sure you have a good pair of boots to see you through. For more style inspiration, take a look at our men's winter boots and women's winter boots.