Pre-Walker Shoes:
Why are they important?
It's the magical moment you've been waiting for: your little one is about to take their first wobbly steps! When this happens, you want to keep them as comfortable and safe as possible, and that's where pre-walking shoes come into play.
Pre-walking or cruising shoes are the shoes that babies need first and can help to protect and support your little one's feet as they begin to explore their surroundings. Read on to discover more about pre-walking shoes, including the reason why they're super-duper important, and what kind of styles and designs are available.
What is the cruising stage?
Cruising is the adorable stage between crawling and walking, where your little one is able to pull themselves up on things and slide their way along. This is a special stage since it tends to happen right before your baby's first steps - which is undoubtedly one of the biggest and most precious milestones to witness.
Coffee tables, chairs, and other pieces of furniture that are baby height can all be used as your little one begins to work the room—and as soon as they've got to grips with exploring their surroundings, you'll need eyes in the back of your head! Pre-walking is a sign that your tiny cruiser is becoming more independent, and by learning how to shift their weight and balance while taking steps, they're preparing themselves for the walking stage.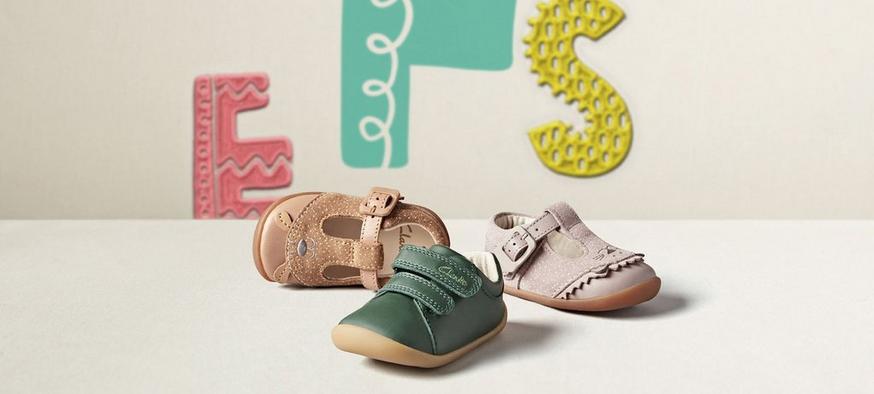 What age does cruising occur?
Generally speaking, cruising will occur between 11- and 13-months - but it's worth remembering that every baby is a distinct, unique little individual, and all children develop at their own pace. In fact, it's totally possible that your little one may even skip the crawling stage and go straight into cruising, so buckle up and expect the unexpected!
How can I encourage my baby to cruise?
Stages and milestones are an exciting time, and while our little ones will do everything in their own sweet time, there are some things that mums and dads can do to present them with more cruising opportunities.
To help your baby move around, why not create a path of safe furniture for them to grab hold of? The last thing we want is for tiny feet to get hurt, so make sure that everything in the room is safe to be grabbed and pulled and remove anything that has the potential to topple over.
Mirrors and toys are lots of fun and can be an incentive for your little one to start cruising. Try taking a few steps away from your baby and holding out their favourite toy to encourage them to wobble forwards. It's a trick that works almost every time!
What are cruising shoes?
While some people choose to keep their baby's feet bare until they're properly walking, there are so many benefits to cruising shoes. As parents, we are always doing our best to keep our children's environment safe, but sometimes there are hazards that we just can't see. Cruising is a time for exploration and discovery, and the last thing you want is to be worrying 24/7!
Cruising shoes are the best shoes for babies starting to walk, and since they provide excellent support for the foot, you will be able to relax knowing that your little one's feet are protected from any sharp or dangerous objects. Pre-walker shoes also help to support your little one's feet and ankles as they learn how to balance and shift their weight, leading to increased confidence.
What are the best shoes for babies starting to walk?
There are lots of things to consider when it comes to buying your little one's first pair of cruising shoes. Price, comfort and style all come into play, while we also want to make sure our baby's feet are going to be best protected.
Flexible, soft-soled shoes are your best bet, since they're not only comfortable but also supportive too. Many mums and dads also prefer shoes with a riptape, since they're easier to take on and off.
Clarks' cruising shoes are designed specifically for tiny feet that are just beginning to take their first steps. From soft suede trainers to cute patent sandals, you can find a range of styles and designs to suit every little cruiser.
Related Articles