How to Choose the Best Party Shoes
Party season is upon us, which means it's time to sort our all-important party outfits. Whether you've got your outfit sorted and you're looking for the perfect pair of shoes to complement your look, or you prefer to plan your outfit from the feet up, there are plenty of styles to choose from this season, from flats and low-heel party shoes to mid- and high-heel designs in a range of colours and materials.
Whether you're attending a work Christmas do, hosting a family party or joining an online soirée, it's important that your party shoes are comfortable, stylish and make you feel amazing. Read on to find out how to choose the best party shoes and how to wear them with minimal pain, no matter how high they are.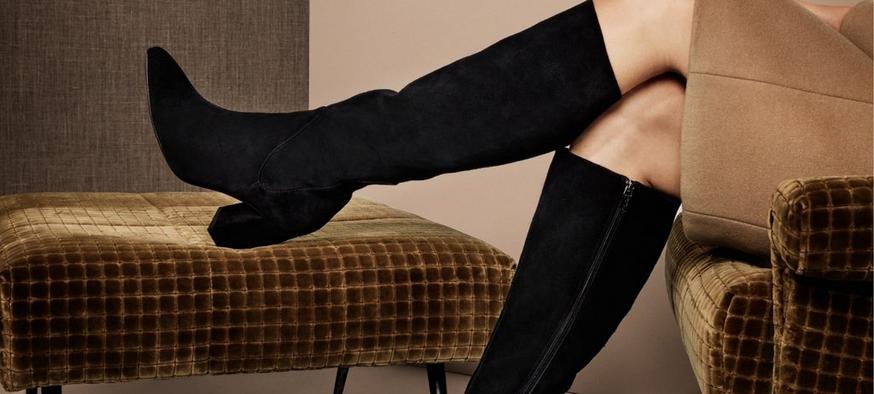 How to choose the best party shoes
Choose a comfortable pair

Comfort is key when it comes to party season, especially for occasions when you know you'll be spending a lot of time on your feet. Comfortable party shoes are essential if you're going to enjoy your night, but don't make the mistake of thinking you have to sacrifice feeling good for looking good. If you're already accustomed to wearing high heels, then high-heel party shoes could work perfectly for you, while others may feel more comfortable in a pair of flat or low-heel party shoes.

If a low-heel party shoe is on the cards, then the Laina 55 Court could be for you. It's an elegant court shoe available in classic black, statement dalmatian print or berry red. The latter is the natural choice for a festive affair as they embody the spirit of the season. For a low heel with extra support, the Sheer Rose is a good choice, as it has a slightly flared heel for added balance. Both of these styles feature Cushion Soft technology to reduce strain on the ball of your foot and keep you comfortable all night long.

Balance your outfit

Your clothes and shoes should complement one another perfectly, so if you've gone all out with sequins and glitter, consider something a little more muted on your feet, like the Kaylin Cara in black, praline or navy.

Alternatively, if you're wearing a little black dress or a minimalist trouser and top combination, add a touch of glamour to your outfit with a pair of colourful, metallic or embellished party shoes. The Laina 85 in red suede or burnt orange leather will brighten up your outfit, while the Deva Mae in pewter will add shimmer.

Think about versatility

When buying a new pair of party shoes, it makes sense to choose a pair that you can wear throughout the year to other special occasions. Go for a style that you truly love – be that a flat, a peep toe or a slingback – and a colour that you know will go with other outfits in your wardrobe. Black is a natural choice as it goes with so many other colours, but a neutral shade like blush or beige is just as versatile.

That's not to say you should avoid anything more eye-catching, as a pair of red party shoes go with a variety of colours too, as do metallic tones. Consider other occasions you have coming up, like a wedding, a prom or a big birthday party, and choose a shoe that you could also wear to these events.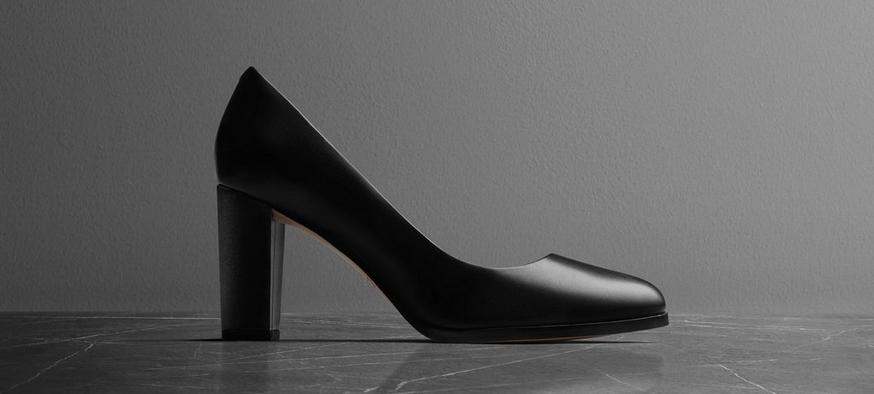 How to choose the best party shoes
Choose a pair with added comfort

Pain is often caused by a bad fit or from stress on the ball of your foot, so choosing a well-fitting pair of shoes that have been carefully designed to ease the pressure on your foot will help to keep you comfortable and out of pain.

Practise wearing them

It's never a good idea to wear new shoes for the first time on the day of the party, whether they're high-heeled or not, as you could end up with sore, aching feet covered in blisters. Once you've chosen your party shoes, wear them around the house to get used to them. Most new shoes require breaking in before you wear them out and about, so wear them for short periods of time to slowly stretch and loosen them and get your feet adjusted to them.

Carry plasters and gel cushions

The last thing you want is to have to sit the party out because of sore feet, so it pays to carry plasters and gel cushions with you just in case.
Whether you prefer flats or high heels, neutrals or metallics, explore our collection of party shoes for women and find the perfect pair for your celebration.