What to wear on a
first date: Men's edition
We all know first impressions are everything when it comes to a first date. The pressure to be on time but not early, followed by the awkward introduction and the nervous jokes - dating can be nerve-wracking. There is one thing you can control, however, and that's your outfit.
It doesn't matter if you don't consider yourself to have bags of style - the most important thing is that your clothes are clean, ironed and well-fitting. However, the more confident you feel in your appearance, the more comfortable you'll be on the date. So, with that in mind, we've rounded up our tips on first date outfits for guys, and the best shoes to pair with your date night outfit.
Men's winter first date outfits
Winter is a time to layer up, but this doesn't have to mean style comes second. If you're meeting for a daytime date, perhaps a trip to a food market or a crisp walk, start with a pair of jeans and layer a crew neck jumper over a long-sleeved shirt. Top it off with your favourite winter coat - a pea coat is a classic smart casual option, but a light quilted jacket is a great choice for milder weather. The finishing touch should be your shoes - in the winter, you can't go wrong with our iconic Desert boots or Wallabee boots.
Men's summer first date outfits
Pub gardens, walks, picnics ̶ dating in the summer means a variety of activities and your outfit should complement what you'll be up to.
For a casual summer first date outfit, you can't go wrong with a pair of chino shorts, a relaxed pastel-coloured linen shirt and boat shoes or leather trainers, such as our Hero Lite Lace. For an evening look, a crisp shirt paired with long chinos or jeans should do the trick. Finish the look with leather details - a belt and brogues will add a little polish. If the date is more formal, adding a blazer will ensure you rise to the occasion.
Should your belt and shoes match?
This depends on the shoes you're wearing more than the overall outfit - if you're wearing smart shoes such as brogues or Chelsea boots, you should generally ensure they match the colour of your belt. For example, if you're wearing tan leather brogues, match these with a tan leather belt. If your outfit is more casual however, the belt can simply 'go with' the shoes, rather than match exactly.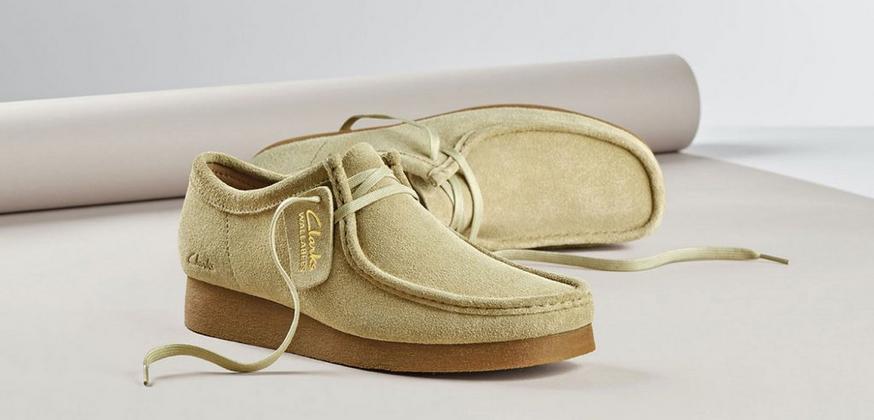 Are shorts acceptable for a first date?
Shorts can be divisive on a first date. If you're dating in the summer, and you're going on a casual pub date, walk or activity, shorts can make for the perfect laid-back outfit. If you're going on a more formal dinner or drinks date, you're probably better sticking with jeans or chinos.
What colour should a man wear on a first date?
Neutral colours are often the safest choice on a first date. Pastel blues and pinks are ideal summer shirt colours, while a crisp white shirt is a year-round staple. Navy, black and dark green are great neutrals for winter for both shirts and trousers.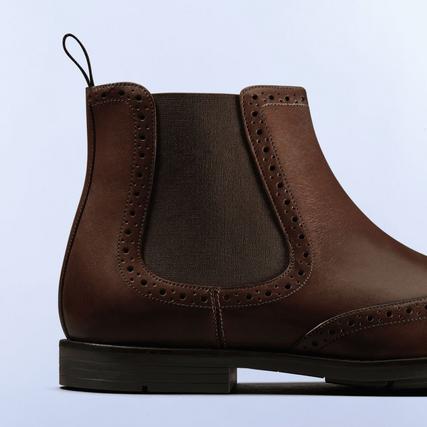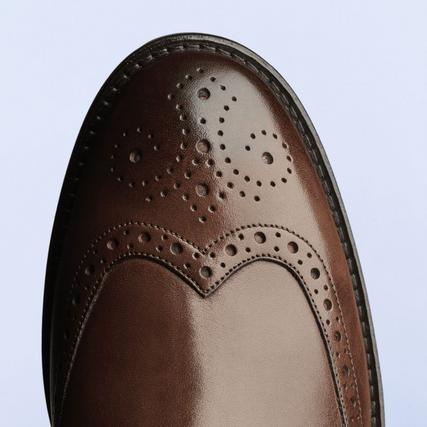 What shoes should men wear on a date?
As the saying goes, you can tell a lot about a person by their shoes. When in doubt, opting for a dressier shoe is often the safest option. While Oxford shoes and leather brogues are at the formal end of that scale, a more versatile option for any outfit is Chelsea boots or Desert boots. Our Clarkdale Gobi Chelsea boot in mahogany leather is a smart and stylish shoe for all occasions, while our suede Desert boots in light olive make for a subtle, understated option.
Your date shoes of choice can also depend on both the time of year and activity. If you're an active type and fancy a hilly hiking date, walking boots will be your best bet - our Batcombe Alp Gore Tex boots are sturdy with a stylish edge, just in case you plan to end with a drink somewhere afterwards. Similarly, for a more laid-back date, leather trainers can be the perfect addition - just don't turn up wearing an old, scuffed pair.
Ready to start planning your first date outfit? Browse our full collection of men's boots and smart shoes to find the right pair to accompany your look.