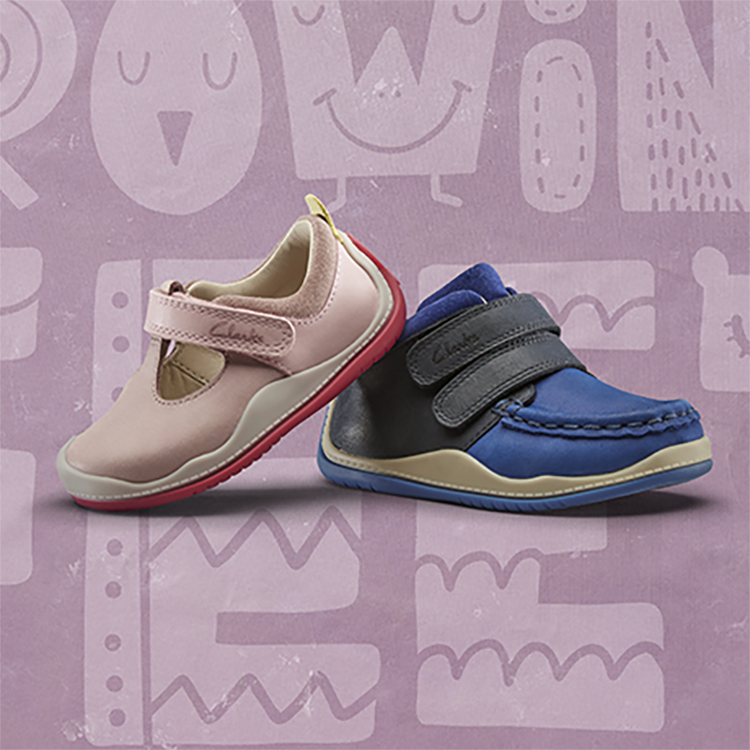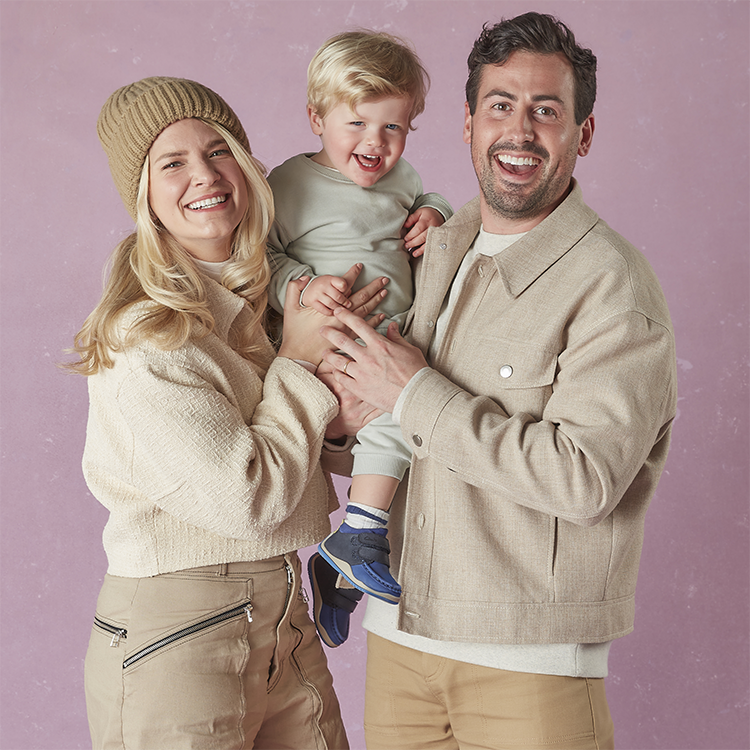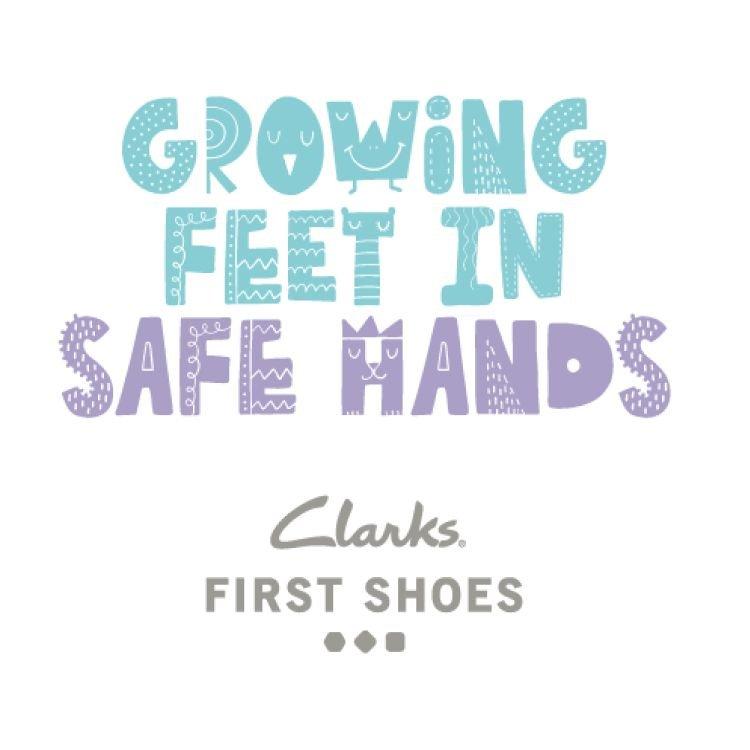 Growing feet
in safe hands
Joyful, messy, emotional, wonderful - at Clarks, we know parenting is quite a journey! So, the least we can do is take care of your child's precious feet and support you and your little human every step of the way.
We've spent almost 200 years perfecting a First Shoes collection that nurtures every stage of your child's foot development – from their first crawl or shuffle to those unforgettable wobbly strides! And today, we work closely with experts at the University of Salford to study children's biomechanics and how footwear impacts walking – making sure our shoes are always one step ahead, to give you complete peace of mind.
From the softest materials and minimal, flexible constructions to the lightest soles, our shoes give only the necessary support that growing feet need to move happily, healthily and freely at every stage – whether they're bum shuffling across the kitchen floor or pulling themselves up with the help of furniture! Giving you one less thing to worry about, so you can cherish every moment and focus on their world ahead.
Pre-Walking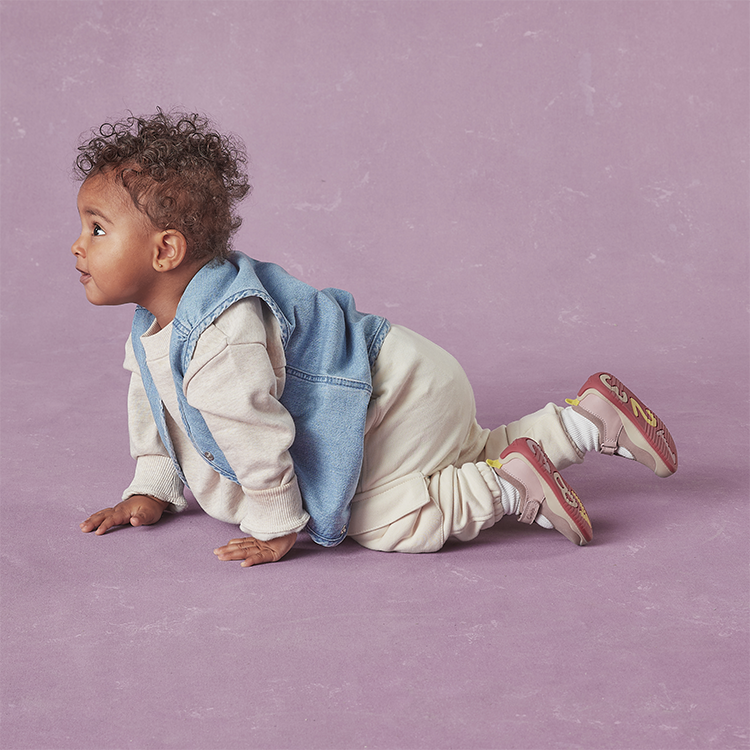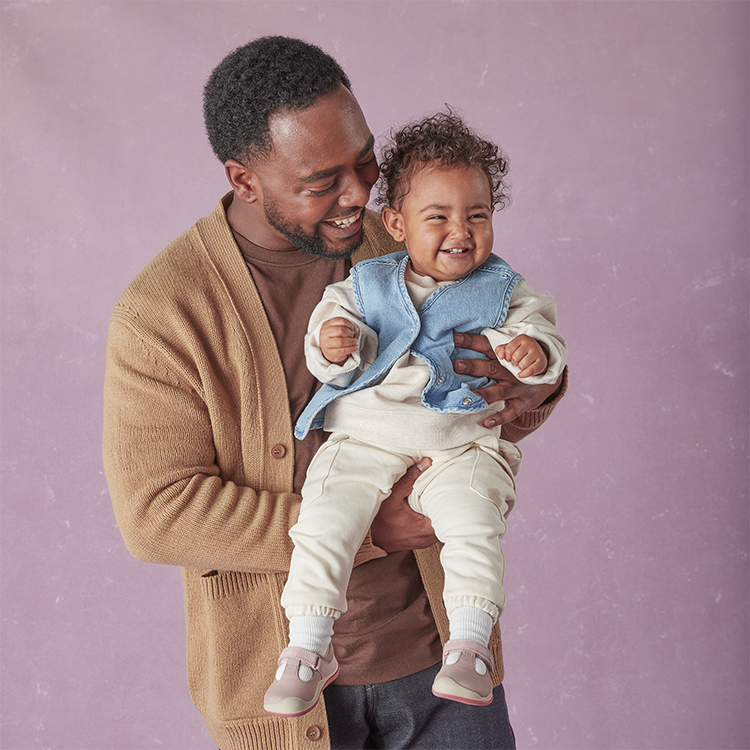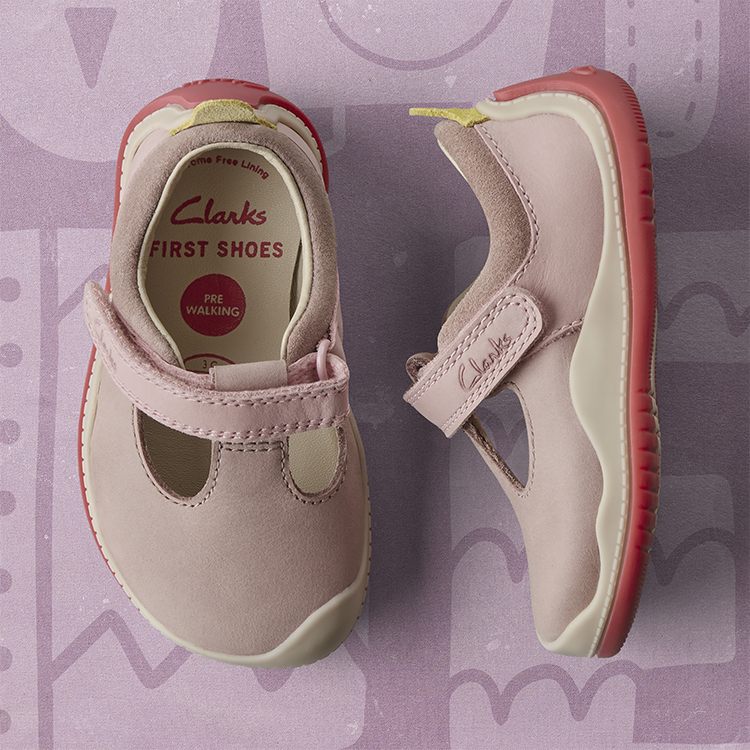 From the special milestone of seeing them crawl to your little one's determination to climb to their feet, our pre-walking shoes are designed to nurture your little human's natural progression as they journey towards those first brave steps. Supporting every shuffle and wobble, our lightweight pre-walking shoes have thin, flexible soles that let tiny toes move freely and help them feel the ground for stability.
Walking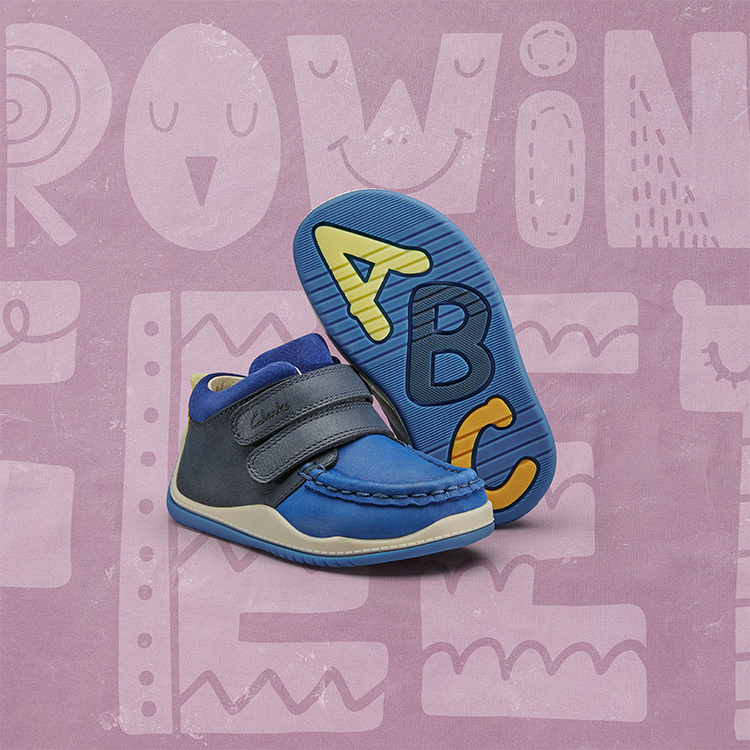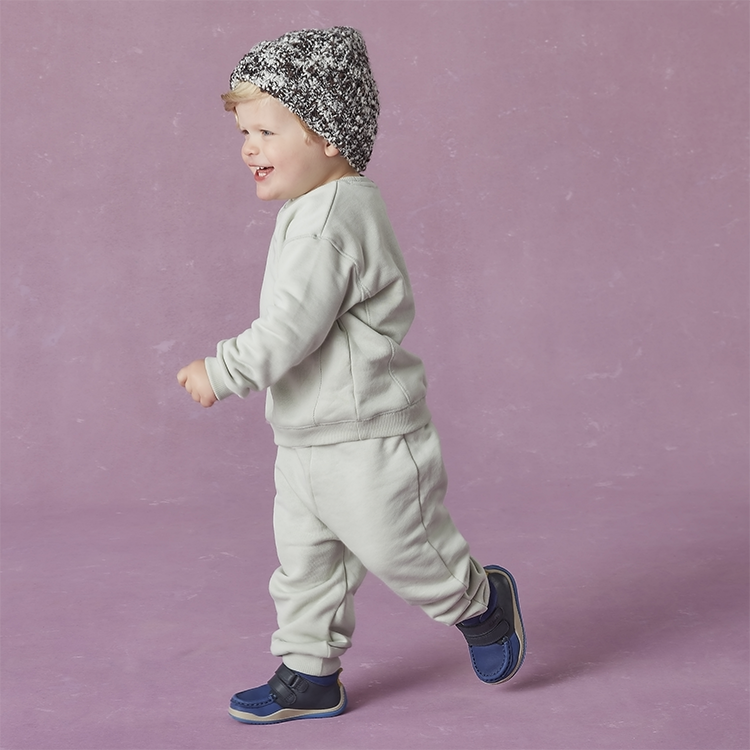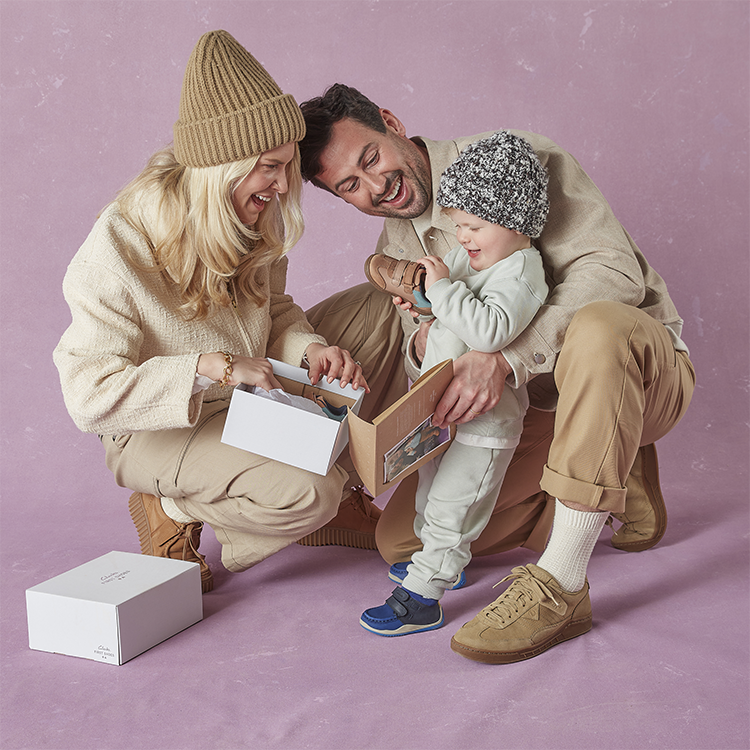 Your baby will start walking whenever they're ready – and when they do, be prepared to chase the little rascals everywhere! First steps can often mean stiff legs and their arms sticking out in front of them. So, our walking shoes help little ones move as naturally as possible, with soft yet durable leathers that feel comfy against skin, padded collars that support their ankles, and flexi, grippy soles to help steady every step.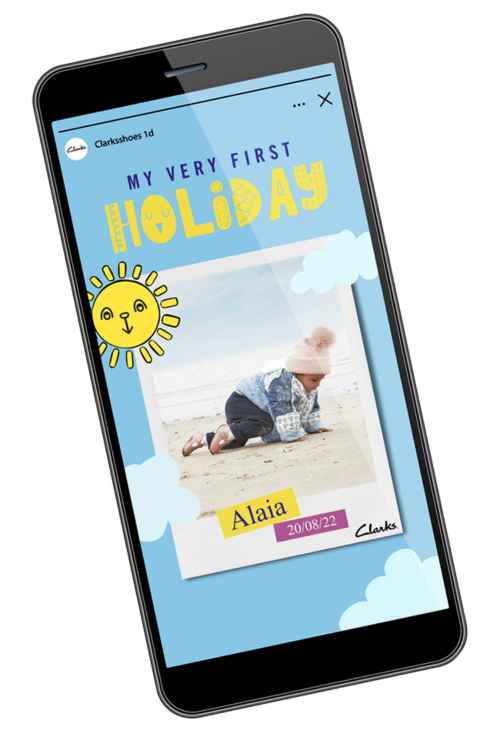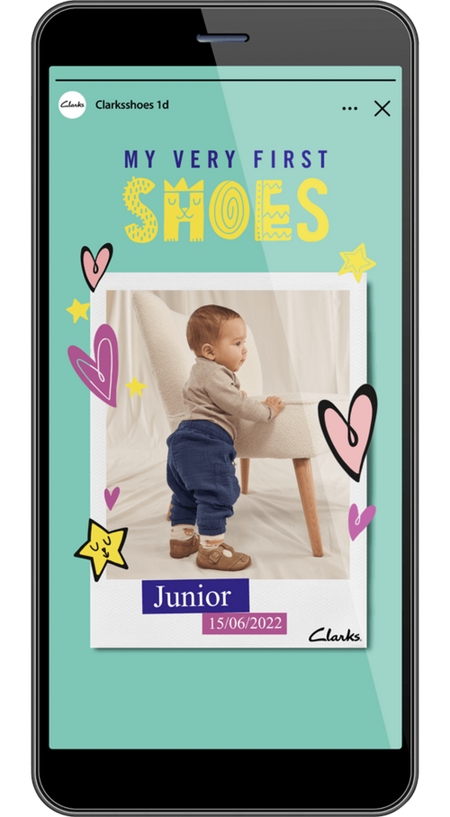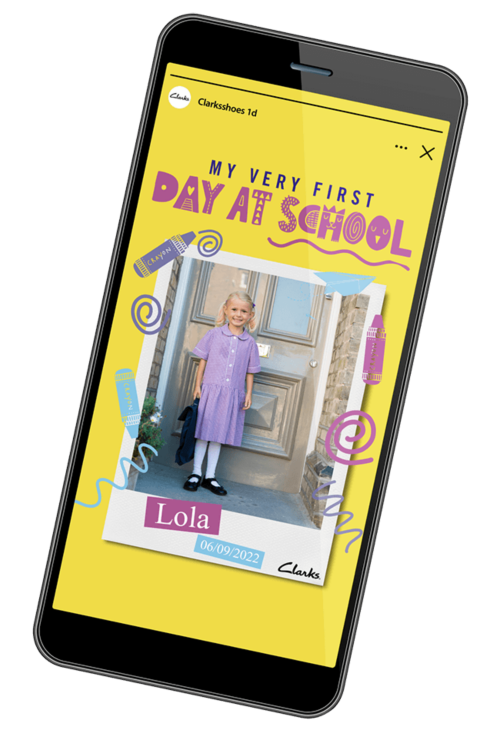 Capture their First...
Buying your little one's first pair of shoes is a big milestone for you and them. It's when you realise that your baby is no longer a baby; they're a toddler! And we're here to help you celebrate it all. Whether they're crawling or taking their very first steps, make every moment a memory with our new Instagram filter.