How to Soothe Sore
Feet from High Heels
Sore feet are an all-too-common side effect of wearing high heels. Pain is often caused by ill-fitting shoes or from too much stress on the ball of your foot, which can result in problems ranging from blisters, bunions, corns and calluses to achy arches, plantar fasciitis (inflammation of tissue along the bottom of your foot), shortened Achilles tendons and more.
Read on for advice on how to relieve foot pain from high heels and how to wear heels without any pain to begin with, plus recommendations for the most comfortable cushioned shoes for women.
How to relieve foot pain from high heels
Rest - After a day or night spent wearing high heels, spend the next day or two barefoot or in comfortable flats to give any bruises, swelling and blisters time to recover.

Soak your feet - Fill your bath or a large bowl with a few inches of warm water, and soak your feet for about 20 minutes. It might sting a bit at first, especially if you have blisters, but the warmth will help to soothe the muscles in your feet. You can also add Epsom salts to further reduce swelling and relieve aches.

Stretch it out - There are several stretches you can do to ease sore feet from heels. Start by rolling your ankles clockwise and anti-clockwise to reduce muscle cramping. Roll the bottom of your foot over a can or a tennis ball to release tension, and flex your toes back and forth to counteract the position your feet are usually in when wearing heels. It also pays to stretch your calves, as your calf muscles and Achilles tendon can be shortened by heels, leading to tightness and aches.

Use ice in extreme cases - If your feet are noticeably inflamed, ice can help to bring down the swelling. Use an ice compress or put your feet into a bowl of ice cubes if you're feeling brave.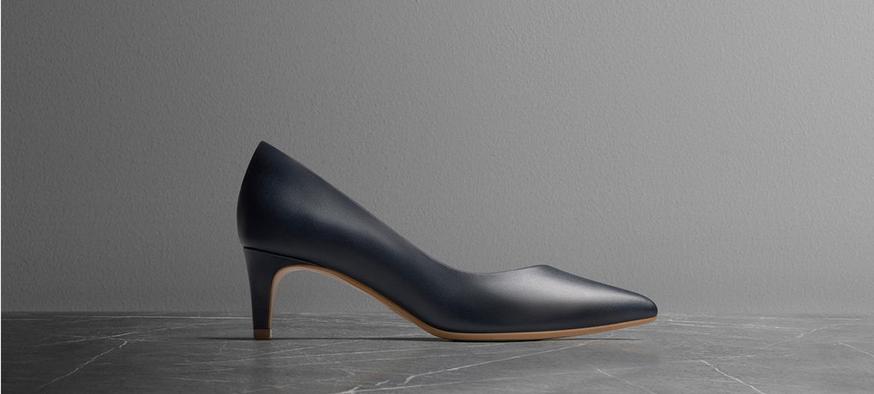 How to walk in high heels without pain
Wear the right size - The number one rule when it comes to any shoe – not just heels – is wearing the right size. Ill-fitting shoes can lead to a range of foot problems, including ingrown toenails, bunions and problems with circulation. Remember that your feet swell throughout the day, so if you're buying new shoes, shop for them in the afternoon to ensure you buy a pair that fits when your feet are at their biggest.

Choose a well-cushioned pair - Pain is often caused by stress on the ball of your foot, so choosing a well-cushioned pair of shoes that has been carefully designed to ease the pressure on your foot will help to keep you comfortable and free from pain.

Start small and work your way up - If you're not used to wearing heels, your feet will be in for a shock if you start out with sky-high stilettos. Instead, ease yourself in with a low or mid-height pair to get your feet used to the different positioning. Once you're used to walking in those, work your way up to higher heels.

Wear a thicker heel - In general, thinner heels are harder to balance on. A thicker heel will give you more stability and will also help to relieve some of the pressure by distributing the weight more evenly across your foot.

Practise wearing them - Before wearing your heels out and about, wear them around the house or on short walks to give your feet a chance to get used to them. New shoes in particular generally require some breaking in, so wear for short bursts to slowly stretch and loosen them and allow your feet to adjust.

Take breaks - Being on your feet for an extended period of time can cause your feet to ache, even in flats. Give yourself a break by alternating between sitting and standing throughout the day or night.

Carry plasters and gel cushions - It pays to be prepared, and the last thing you want is to have to call it a day or night because of blisters and aching feet, so carry plasters and gel cushions with you just in case.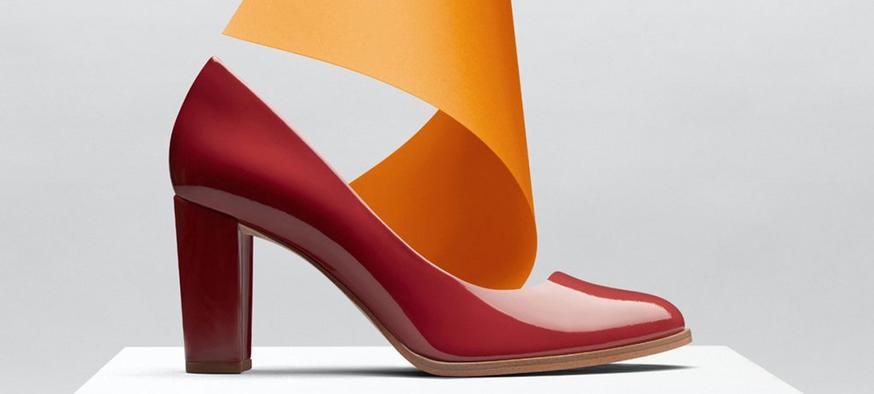 Our selection of cushioned shoes for women
At Clarks, our shoes are powered by innovative technologies to provide support where it's needed the most. Many of our heels are made with extra cushioning to reduce strain on the ball of the foot, absorb impact, support natural movement and keep your feet comfortable all day long.
If you're new to wearing heels, then the Sheer Rose is an excellent choice. It has a low and chunky heel, providing extra support and balance as your confidence grows. The next step is to try the Laina 55 Sling or the Laina 55 Court, both with low but thinner heels.
If you're ready to take things to the next level, the Laina 85 Court and the Kaylin Cara 2 have a high but thick block heel, while the Kaylin Alba 2 has a dainty strap for extra support.
Explore our full range of heels and filter by our cushion technology to find the right level of support for you.