What to Wear for an Interview
You've just found out that you've made it through to the interview stage—congrats! And while you're likely prepping so that you ace your answers, your outfit is also worth taking into consideration.
While the just-got-out-of-bed look has become much more accepted during the pandemic and beyond, it's no secret that employers care about what we look like. In fact, 73% of hiring managers said a prospective employee's grooming habits strongly influenced their opinion, and 49% said interview attire was important too. So, if you're about to go for an interview, now's a great time to scrub up and make sure you look the part!
Not only will the right outfit make a great first impression, but it can also boost your confidence. Of course, let's not forget that you also need to feel comfortable in what you're wearing – there's nothing worse than a scratchy collar under pressure. So, which outfits are best for an interview?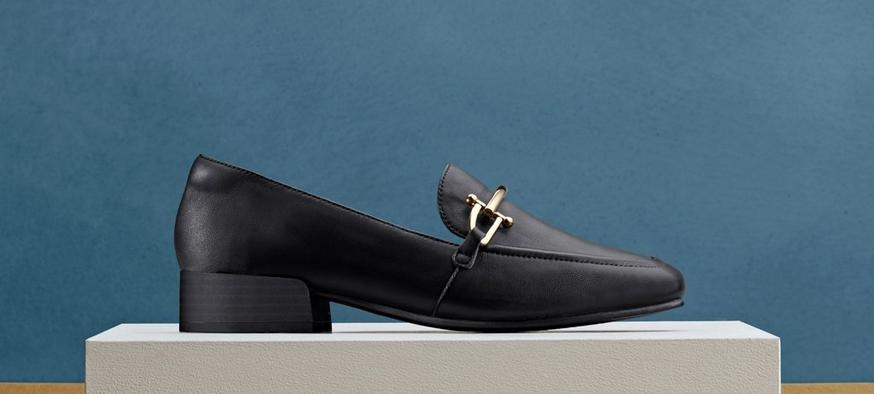 What to wear to an interview: women
What you wear can make or break your confidence, and who doesn't want to feel empowered and confident at an interview? Not all interviews require the same dress code, so to keep things simple, we've split our women's interview wear into smart and casual.
Smart interview
Lawyers, bankers and solicitors—we're looking at you! If you're a true businesswoman interviewing for a super professional job that requires a strict dress code, aim to dress smart for your interview.
Nothing says 'girl boss' like a smart suit, and with options ranging from trouser suits to skirt suits, you can select a powerful look that you're comfortable with. Accessorise with a smart leather bag and you're good to go.
Casual interview
More and more bosses are choosing to go down the casual route with their interviews, which is a big win for all of us who feel more comfortable in leggings than tailored trousers. With that being said, there's definitely such thing as too casual — you don't want to be rocking up at your interview in last night's tee and a pair of joggers!
If your potential future boss has requested casual or smart casual job interview attire, then you have plenty more freedom when it comes to expressing yourself. Choose from anything from A-line skirts to midi dresses—and if you're going for jeans, black or dark blue tends to look the most professional. Jeans can totally be worn to an interview, just pair with a more formal top like a button-down shirt to avoid looking too casual.
What shoes should women wear to a job interview?
Shoes can often be overlooked when choosing an interview outfit, but the right pair of shoes will help you take those first steps towards your dream job. Again, your shoe choice will all depend on what type of job you're going for—but as a general rule, leave those Crocs at home!
The best flat shoes to wear to an interview
If you're a self-confessed heel hater, then flat shoes at an interview will sound like a dream come true to you. Flats can be more comfortable to walk in than heels, which is super important if you have those pre-interview nerves.
Choose a pair of flats with closed toes and backs to them so you look like a true professional. In summer, a pair of pumps is a fabulous option, as they look smart and classy while still keeping your feet cool. After all, no one wants sweaty feet!
Loafers are another fab flat shoe choice for an interview and can be worn no matter the season. In winter, consider a pair of flat leather boots to keep your feet feeling nice and snug. A classic pair of ankle boots will have you sailing through your interview when paired with trousers, a dress or a skirt.
The best heels to wear to an interview
Strutting into your interview in a pair of heels can feel super empowering, so if you feel confident about your walk (nerves and all) then go for it! A closed-toe shoe with a low or mid-height heel of around 2-3 inches is a superb choice.
Smart, elegant and offering a good amount of coverage, court shoes tick all the boxes for a good interview heel. Alternatively, opt for some glam heeled boots to keep your toes toasty during the winter.
What to wear to an interview: men
Just like with women, your interview outfit depends on the dress code of the role you're going up for. If you're unsure, take a look at the company website to see if you can identify the general office vibe.
Smart interview
While a suit and tie combo is the obvious choice for an interview with a formal dress code, there's plenty of other smart and stylish outfit options for your interview. Chinos, polo shirts and smart blazers also work well for a formal interview, so don't be afraid to step outside of the norm. If you're opting for a suit, choose dark colours with either a plain or pinstripe design. Choose a light-coloured shirt underneath and finish with a simple tie.
Casual interview
Casual interviews give you a lot more freedom to experiment with your outfit. For a winning look, opt for black jeans with a long-sleeved shirt, while a fitted jumper can work well with some smart trousers. Darker or more neutral tones are considered more professional, but a splash of colour can bring your personality through and help you stand out from other candidates.
What shoes should men wear to job interviews?
For men, the best interview shoes will generally be smart, freshly polished leather shoes in black or brown. Many men question whether it's ok to wear brown shoes to an interview, partly due to the old adage of "no brown in town", and while in some corporate offices this may still be the case, brown shoes can certainly be worn to interviews where the dress code is business casual.
Lace-up shoes are both simple and classic, and are available with a round or square toe. Alternatively, opt for shoes with a zip or buckle for something a little different, or choose boots as a stylish addition to your interview look. Opt for some Chelsea boots or Desert boots in suede or leather for a classic winter look.
The right interview outfit can make a great first impression, so it pays to be prepared. Put your best foot forward with our women's work shoes and men's work shoes, or read more about how to wear boots with a suit.