A Guide to Buying School Shoes
Children can spend over seven hours a day in their school shoes. They see them through class, break time, lunchtime and home time, so it's important that they're super comfortable, fit well and can withstand everything that's thrown at them!
With all that in mind, we've created a guide to buying kids' school shoes, with answers to your most pressing questions including when to buy primary school shoes, how to get the right fit, choosing the right colour of school shoes, how long school shoes should last and how to care for them properly. Read on to discover how to find the best school shoes.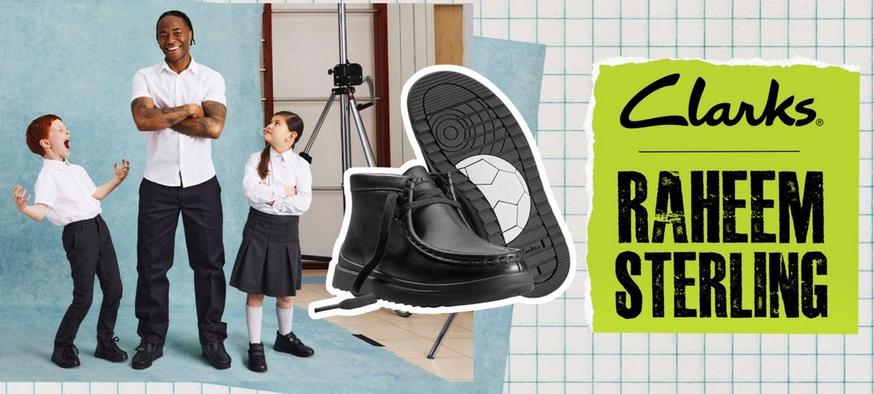 When to buy school shoes
There are several factors to consider when deciding the right time to buy school shoes for your child.
As a rule of thumb, the best time to buy school shoes is usually towards the end of August and the beginning of September - because this is when the academic year is soon to start. Kids' feet can grow at a rate of knots and buying the shoes just before the school year begins will give you the best chance of buying a pair that your child won't outgrow too quickly.
Kids spend lots of time wearing their school shoes and there's a big chance that their shoes could wear out fast. So, it's important to check their school shoes regularly and buy good-quality footwear that is more likely to last the wear and tear that naturally occurs during the course of a school year. Check out our guide on the best school shoes for ideas on primary school shoes styles for boys and girls.
Where to buy school shoes
You can buy quality kids' school shoes both online and in-store. When shopping online, we recommend measuring your child's feet using a foot gauge to get the sizing spot on. Our gauge can be ordered online and will help you find the school shoes for your child that fit just right.
Fancy shopping in person? We'd love to see you! You can take full advantage of the Clarks in-store shoe fitting service, where our expert staff will measure your child's feet and suggest styles best suited to their foot size and shape. Find your local Clarks store here.
Should I buy half-size school shoes?
It's key to measure your child's feet every time you buy a new pair of primary school shoes instead of simply buying the next size up, as they may need a wider or narrower fit than before, or they may have only grown half a size - or even jumped two! Similarly, it's important that you don't buy a bigger size for them to grow into as the shoes need to be properly proportioned to their feet.
Half a size is meant to accommodate shoe sizes when feet are either a bit too big or a bit too small on either size. This gives the necessary comfort for kids who cannot fit into either of the sizes. It is best to consider buying your child's school shoes half a size bigger whenever their current foot size grows, and their current size becomes uncomfortable.
Once your child's feet have been measured and they're trying on shoes, ensure that their toes aren't touching the end, that there's room on either side, no pressure on the outside edges of the foot, and that they're not too tight. Ask your child to test them out for comfort by walking or skipping; they should move easily and naturally.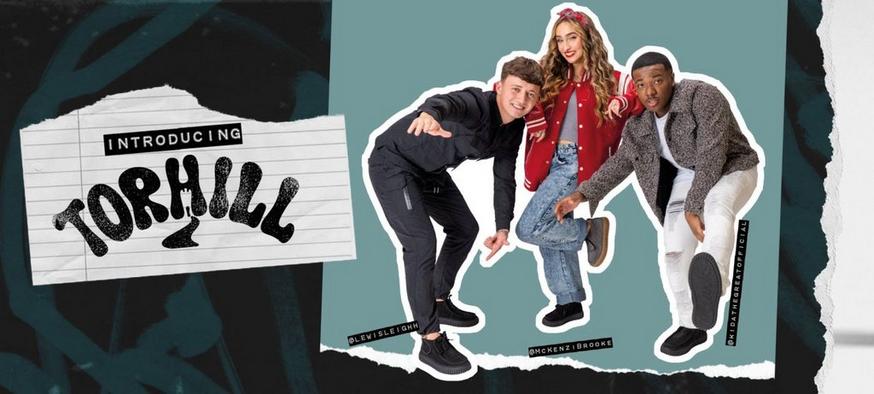 What to look for in a school shoe
Comfort
Children spend so much time in their school shoes, and we want to make sure they can make the most of their days. If their shoes are uncomfortable it could affect their ability to concentrate in class and have fun at breaktimes. Finding a comfortable pair means they can get on with their day without distraction.
Durability
Whether they're running around the playground or having a kickabout on the field, your child's school shoes need to be tough enough to withstand all sorts of activities. Choosing a good quality pair will make sure they last longer and see them through the school year.
The right material
We believe that leather is generally the most suitable material for school shoes, as it can be protected and even repaired. Leather school shoes are durable, breathable, and long lasting. Patent leather is also durable and has a high shine finish that makes it easy to clean (and looks super smart, too!)
Some schools allow shoes made from other materials, such as canvas. Canvas feels really breezy, so it's ideal for summer - and shoes made from this material are often machine washable, which is a big bonus!
The right style
Many primary and secondary schools will have specific school shoe guidelines. Some may only permit smart black options, while others may allow black trainers and boots, so make sure you buy a pair that fits in with their policy.
It's important that younger children can take their shoes on and off easily by themselves, so riptape is a favourite option for primary school shoes. Older children will start to get more style-conscious, so consider involving them in the shoe shopping experience so that together you can find secondary school shoes they'll feel happy and confident wearing.
Find out more about choosing the best school shoes.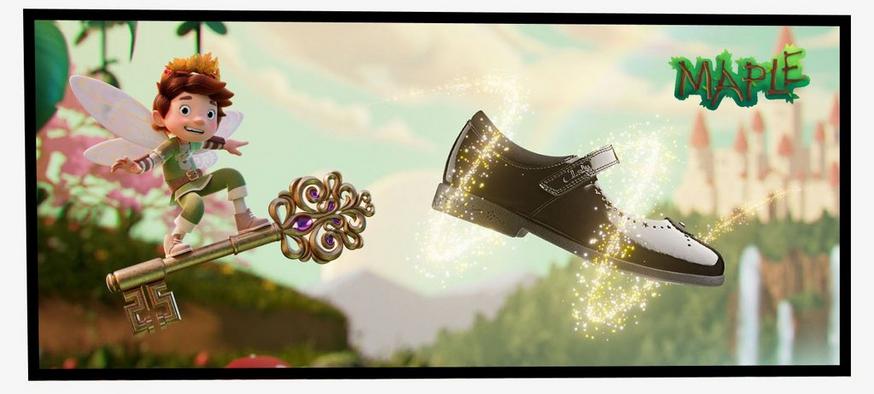 Primary school shoes
When buying primary school shoes for your little ones, the most important thing to consider is the fit. Getting the right size is essential in supporting their feet as they develop and grow. Velcro shoes are great options for an adjustable fit as well as being easy to put on and take off. Find out more about what to look for in primary school shoes further down the page.
Caring for school shoes
As well as cleaning your child's school shoes regularly to prevent cracking leather and unsightly stains, labelling your children's school shoes is always a good idea to stop them getting mixed up with their classmates. Stick a personalised shoe label under the tongue of the shoe, on the insole or on the inner heel to be extra safe. For tips on how to clean your kids' school shoes, check out the Clarks school shoes cleaning guide.
Now that you know what to look for, explore our range of kids' school shoes to make sure your little one has everything they need for the 2023/2024 school year.