Back to School Boots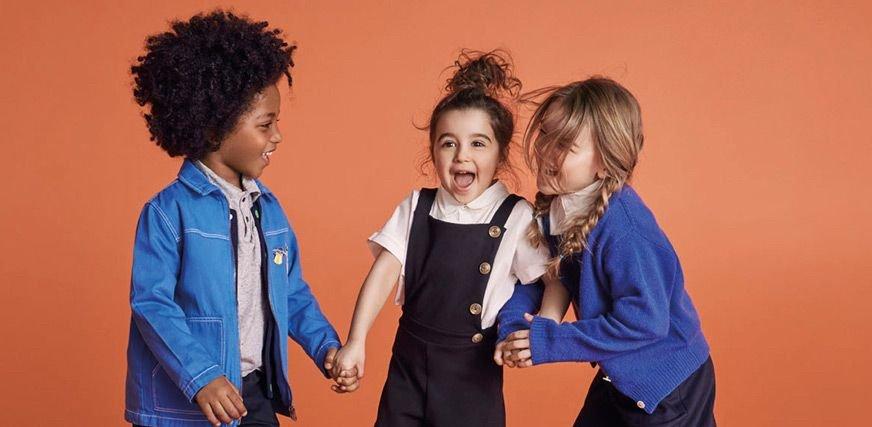 As the Back to School season draws ever closer, thoughts turn to a wardrobe that's more suitable for the inevitable change in the weather. While shoes take us effortlessly through all four seasons, when the heavy rain and snow comes our footwear needs to step up to a more challenging, and far chillier, climate. This is the time of year for boots.
Whether they're walking to and from school or spending time in the playground, the biggest demands on boots comes from kids. Not only do school boots need to withstand adverse weather though, they also need to be comfortable enough to take them through long days in the classroom.
With this in mind, we've learned our lessons from what kids want and parents demand, and come up with a range of school boots for girls and boys that will keep everyone happy.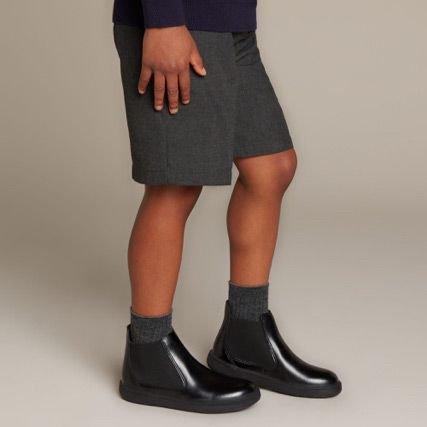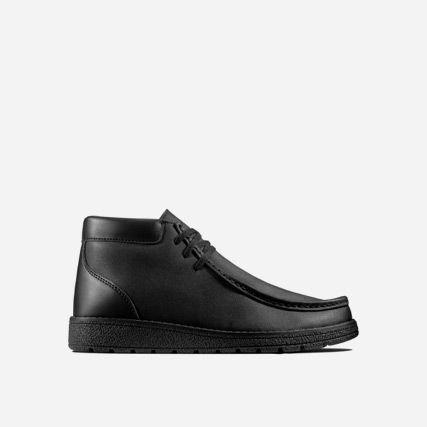 Keeping growing feet warm and dry is one of the main requirements from kids' school boots. Going through a day at school with wet feet isn't conducive to learning, so our technologies help keep them comfortable all day.
Ensuring rain won't stop play, or indeed hamper lessons, some of our girls' and boys' boots are made to withstand even the heaviest of downpours. Styles from our popular Comet range - in sizes ranging from 7 to 12 ½ - are crafted from premium leather that features a waterproof Gore-Tex membrane, making them perfect for rainy days.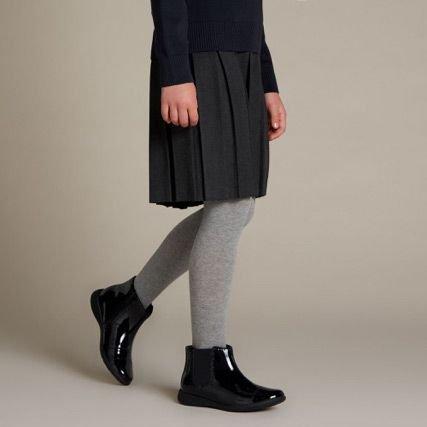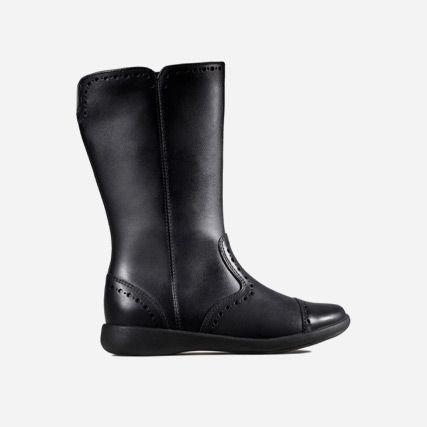 To keep feet warm on the coldest of winter mornings, our Crown Piper boots have a cosy, faux fur lining. In a range of sizes, suitable for babies through to teenagers, these boots are available in a range of colours, including soft pink and dark brown, and feature a durable EVA sole to help prevent slips and slides.
Our Etch range of girls' black boots take on a heritage-inspired feel and are perfect for school. In regular leather or patent leather, and in a range of heights from ankle boots to calf length boots, this style has a soft-edged rubber outsole that gives its wearer flexibility, allowing for natural movement.
With such a wide variety of styles, sizes and widths, you can be sure this is one chore you can tick off your Back to School checklist.