What to Wear to a Winter Wedding
There's something incredibly romantic about a winter wedding. The crisp weather, rich colour schemes and twinkling lights make for a magical atmosphere that is totally unique to this time of year. And while the weather is probably going to be on the chilly side, you don't have to sacrifice on style!
If you find yourself wondering what to wear to a winter wedding, then fear not, as it's totally possible to dress to impress at a winter wedding (while not overshadowing the bride, of course!). Think jewel tones, sumptuous fabrics and glamourous layers that will keep you looking chic while feeling warm—always a bonus!
Whether you're the mother of the bride or an evening guest, read on for our top winter wedding guest outfit ideas, including inspiration for the best winter wedding shoes to complete your head-to-toe look.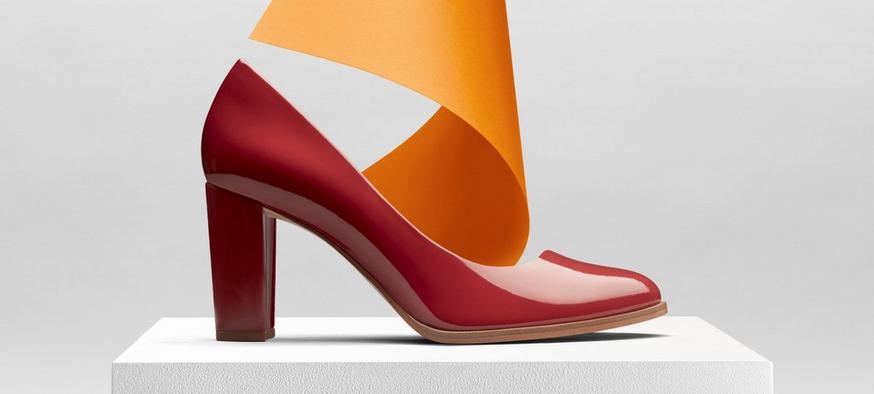 Winter wedding colours
While pastels and pale shades look uber-glamorous at summer weddings, winter weddings call for richer hues. We're talking shades of midnight blue, deep green or berry red—so get stuck in and embrace that warm festive feeling. Jewel tones are not only incredibly pretty, but as the traditional colours associated with winter, these tones make for a great winter wedding outfit.
Accessorise with silver or gold jewellery to give your look some added sparkle, and don't forget to choose a bag and pair of shoes in a shade that complements the rest of your outfit. Like with jewellery, silver or gold accessories go great with jewel tones, or try keeping things simple with accessories in cream or black.
Outfits to wear to a winter wedding
While the weather outside might be chilly, winter wedding outfits don't have to be drab and dull. If you're attending an indoor wedding, you don't need to worry about lots of layers, since it's probably going to be nice and toasty inside - though with that being said, you might want to bring along a smart coat for moving between locations.
While dresses and weddings go together like peanut butter and jelly, it can be fun to go against traditions. Not only are the outfit ideas below more exciting than your average wedding guest dress, they're also more likely to keep you warm!
Jazz it up with a jumpsuit
What if we told you that you don't have to expose your legs at a wedding? Winter weddings offer the chance to try something a little different, and not only will a jumpsuit give you that little bit of extra warmth, but you also won't have to worry about fake tanning or shaving - if that's your thing. Hallelujah! Choose from block colours, bold patterns and flattering shapes.
Make a statement in a suit
Forget gender stereotypes, we're in the 21st century! A suit is a sleek and stylish option for all genders, and is guaranteed to keep you warm at your winter wedding. Keep things classic with neutral tones, embrace a fun bold hue or stand out from the crowd in a metallic finish.
Choose from a trouser and blazer combo, or switch your trousers for a matching suit skirt for a feminine twist on the classic suit. Once you've picked your suit, it's time to have fun accessorising with a contrasting blouse underneath.
Feel festive in velvet
Winter calls for warm and luxurious fabrics, and nothing meets the criteria quite like velvet. Plush, soft and sophisticated, a velvet dress, blazer or pair of velvet trousers will ensure you look every bit the part at a winter wedding, and the colour options are endless!
What should I wear to an outdoor winter wedding?
Outdoor winter wedding outfits require a certain level of planning since you're likely to be facing the elements in frost, rain, and possibly even some snow. It's always best to be overprepared in situations like these—so even if you end up shedding a few layers, it's much better than being stuck in the freezing cold trying to figure out if your fingers have frostbite.
Looking glam while staying warm is your number one priority during winter weddings - and this is an essential if you're going to be outside. Here are some tips for keeping warm at an outdoor wedding:
Layer up
Coats are a winter essential, and the right coat can take your wedding outfit to the next level. The trick with layers is to make them a part of your outfit, so leave your coat or jacket open and opt for matching colours and prints that go with your look. After all, it would be such a shame to cover up the entirety of your gorgeous outfit.
Capes, pea coats and trench coats are chic and stylish options for wrapping up and keeping warm, while still keeping you photo ready. Faux fur coats are incredibly chic and can help to dress up a glam outfit while keeping you nicely warm and toasty.
Opt for long sleeves
Whether it's a long-sleeve dress, jumpsuit or blouse, sleeves are your friend come wintertime, and if the weather isn't too chilly, you might not even have to wear a coat! Choose from tight-fitting sleeves, bell sleeves, flouncy silhouettes or batwing styles, and enjoy the feeling of balancing style and warmth.
Consider a scarf and gloves
We know what you're thinking—a winter scarf and gloves are hardly wedding appropriate! But not to worry, as there are many gorgeous scarf and glove options made of silk and satin that will elevate your look instead of looking like you've just come back from the morning school run.
Silk gloves can serve as another layer and help keep your arms warm while you're outside—especially if they come up past your elbows. Pashminas, shrugs and shawls are great for wrapping round your shoulders as an extra stylish layer, and you can choose from a selection of gorgeous materials, colours and prints.
The best shoes to wear to a winter wedding
No winter wedding outfit is complete without the perfect pair of winter wedding shoes. Whether you prefer heels or flats, there are plenty of styles to choose from in a range of gorgeous winter shades.
Closed-toe heels
No one should get cold feet on a wedding day, so keep your toes toasty in a closed-toe heel. Try a simple silhouette and a mid-height heel that'll take you from day to night, or go for a slingback style with a pointed toe for added elegance.
Flat shoes
If you're more comfortable in flats, then by all means don't feel pressured to wear heels, especially if you know you'll be on your feet all day. Wedding guest outfits featuring trousers - especially cropped styles - look particularly fabulous with flat shoes, and your feet will be thanking you for it! Go for a pump or a mule, adding a touch of glamour with a sparkling or metallic finish. All eyes will be on you, and not just because you're the last one on the dancefloor.
Suede shoes
Winter is all about plush materials, and suede makes for a luxury finish. From strappy heeled styles to dainty flats, you can find suede shoes to complement any wedding guest outfit. If you want to keep your outfit cohesive, try matching the material of your shoes with your bag, opting for a suede bag in a similar shade to tie everything together.
Boots
Boots are the perfect winter shoe for keeping your toes blissfully warm, and a pair of smart ankle boots can look fabulously sophisticated under a long dress or some wide-legged trousers. Boots look great with both a heel or no heel, and if you really want to bring the wow factor, opt for a pair of suede over the knee boots, which will also do wonders for keeping your legs warm.
Winter weddings are a great chance for you to show off your style. Explore our full collection of wedding shoes or read more about choosing the perfect party shoes.