In My Shoes

With

CoolxDad

Kevin Barnett - aka CoolxDad - is a man on a mission. Having experienced the difficulties of growing up with an absentee father, Kevin knew change had to happen, and that he was the guy to make it happen. In 2020, he started CoolxDad, a Texas-based organisation that aims to uplift fathers from minority backgrounds who are striving to build a better world, both for their children and their communities.

With Father's Day marking the start of summer, we decided to take a closer look at the heart and mind behind CoolxDad. From outreach activities and mental health support to boosting members' financial literacy, CoolxDad is here to help, with founder and father-of-two Kevin leading the way.

Discover more
about CoolxDad

(opens in a new tab)
Tell us about yourself and your style?
I consider myself as a nucleus, I'm the centre of everything for my family, friends, and community. My style is progressive, I'm always on the side of pushing boundaries and never letting the clothes wear me.
Can you take us through a day in your shoes?
Waking up and spending time with my children, Knox & Lenox.
Telling my wife I love her before she leaves for work.
Steam my 'fit for the day.
Sip on tea and check emails and my schedule.
Handle a few calls, meetings, and tap into social to see what's going on.
Pick up my daughter from school, cook dinner, and enjoy the rest of the evening with the family.
What inspired you to start CoolxDad?
CoolxDad was founded in 2020 at a time in life when uncertainty and reality were at a crossroads. Becoming a father was monumental - it brought perspective but also required some refection on my own fatherless childhood. Like too many young men in black and brown communities, I recognized an obvious and inexcusable void in my life, and it stemmed from the harsh reality of having an absentee father. The trauma and disappointment of an absentee father had such a profound impact on me that not only did I vow not to repeat my father's absence, but I also committed to creating a platform whereby all fathers of colour could collectively be encouraged to embrace the fatherhood experience holistically.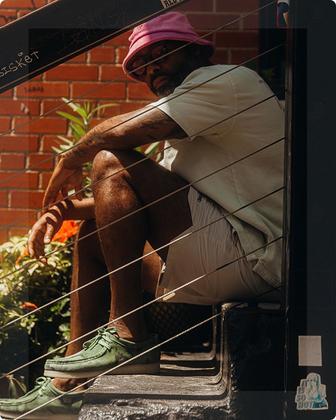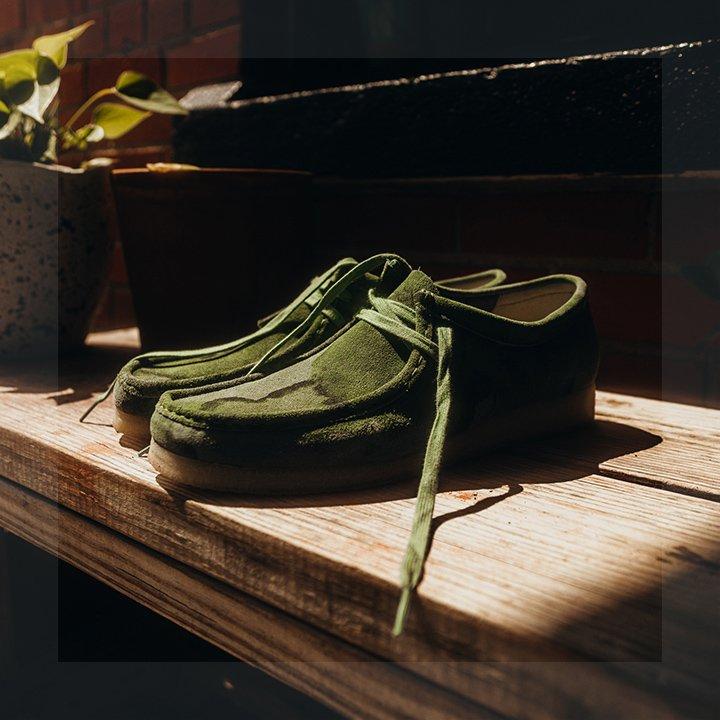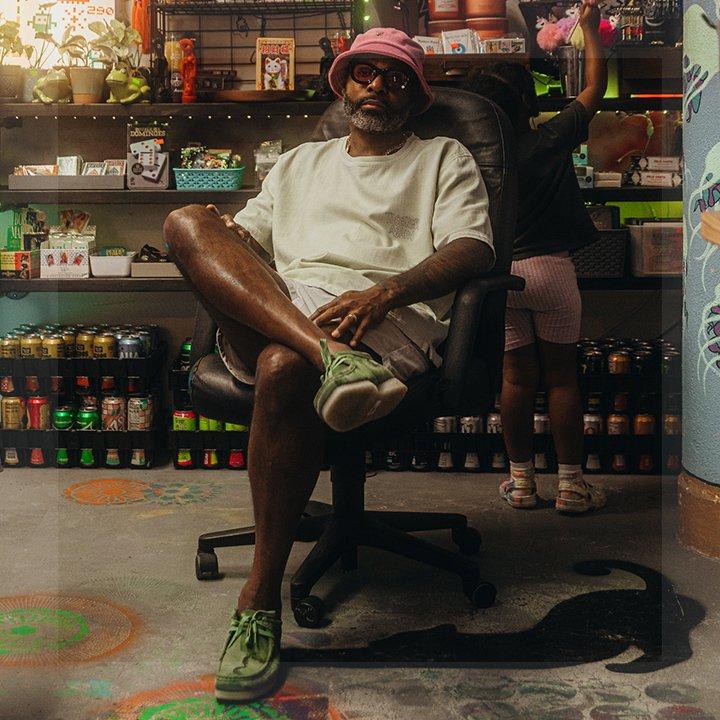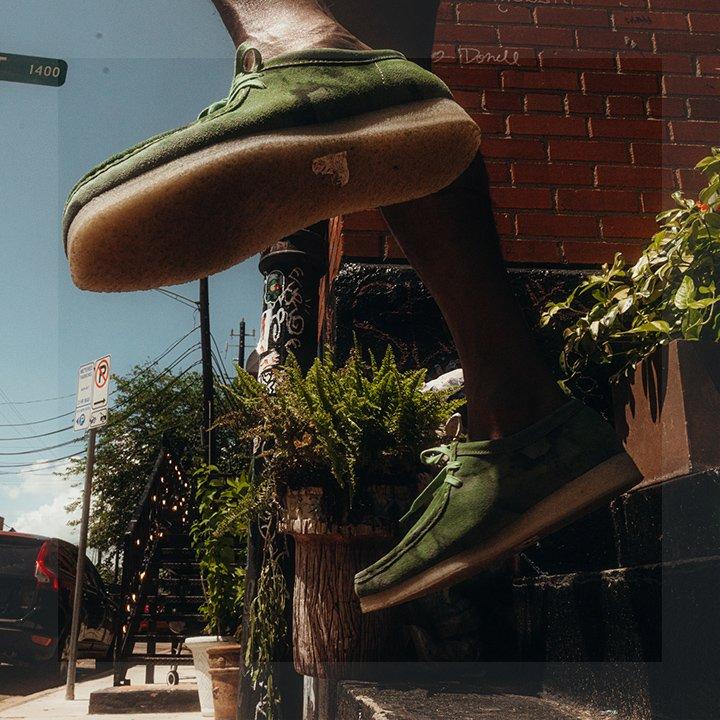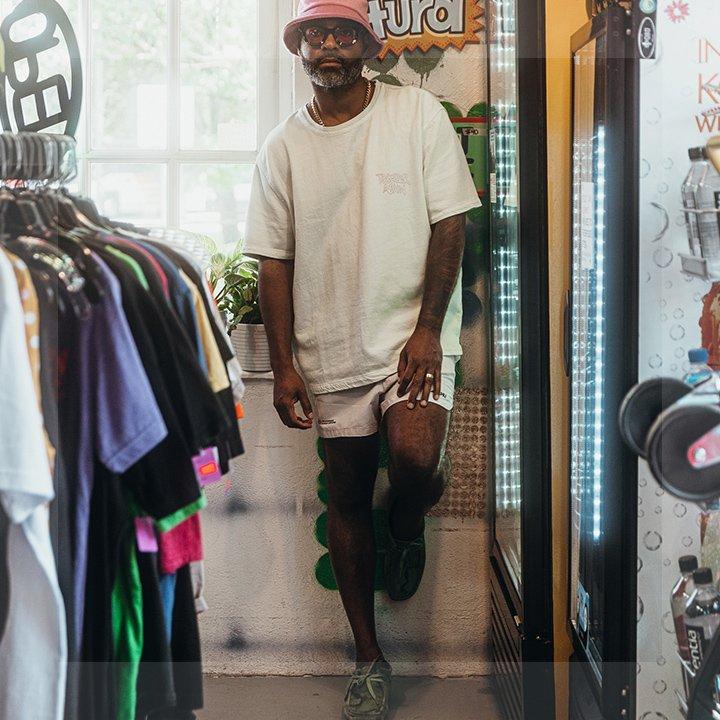 "My style is progressive, I'm always on the side of pushing boundaries and never letting the clothes wear me."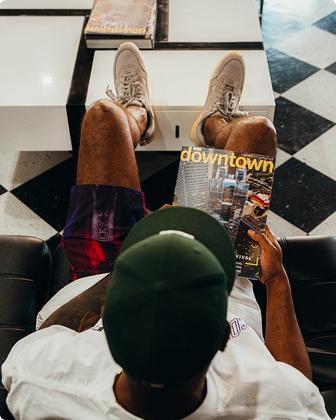 In your opinion, what does it take to #Beacooldad? What have you learnt from the fathers featured throughout your network?
To be a CoolxDad the number one thing needed is to be conscious; there's no rule book to being a father but a dad that's mentally present understands what it takes to be the best example for his children. I've learnt through our community that fathers of colour have always been present and active in their children's and families' lives. Having an ecosystem like CoolxDad has allowed more men to connect with like-minded fathers who are all thriving and keen to support each other.
Who is your style icon, and do you have a fashion staple?
My fashion icon is my brother Bobby Wesley, he's an industry celebrity stylist that has changed the game. My fashion staple or "signature" is the Yankee Fitted - you'll never catch me without a hat!
What's the best piece of advice you've been given?
The best advice I've been given as a father is "always allow your children to see you in real-time". Parents seem to forget that they're humans before being parents. Most of the time parents try to be this perfect image in front of their children and I loved the advice I was given because my kids understand that I'm Kevin, who's their father.
Anything else you'd like to share?
I'm excited to announce that CoolxDad has partnered with JP Morgan Chase and will be launching our Small Business Minority Accelerator competition this autumn. We're also dropping a special Father's Day campaign with SLAM and Houston Rockets!
"My fashion staple or "signature" is the Yankee Fitted - you'll never catch me without a hat!"